Terrorist forces (SAC) also opened fire on ambulances in villages south of Kalay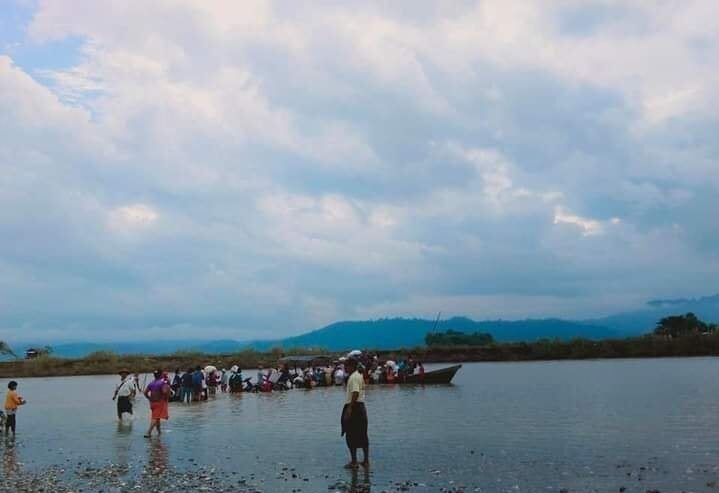 Terrorist Council fired heavy artillery at homes in Kalay. At least one villager was killed by artillery shells exploded inside homes and almost all the villagers were forced to flee to other villages in He Lop, south of Kalay, Sagaing division.
The military council troops stationed in Sitha village on the Kalay-Gangaw road fired heavy artillery aiming Nat Chaung, Nat Myaung, and Chaung Kwa. A local resident said that heavy artillery shelling was continuing and ground troops were invading the villages.
At least three people were injured in heavy artillery fire in Nat Chaung village, according to local sources and the military fired heavy artillery shells at a vehicle carrying the wounded.