Kalay strike committee prayed for the fallen comrades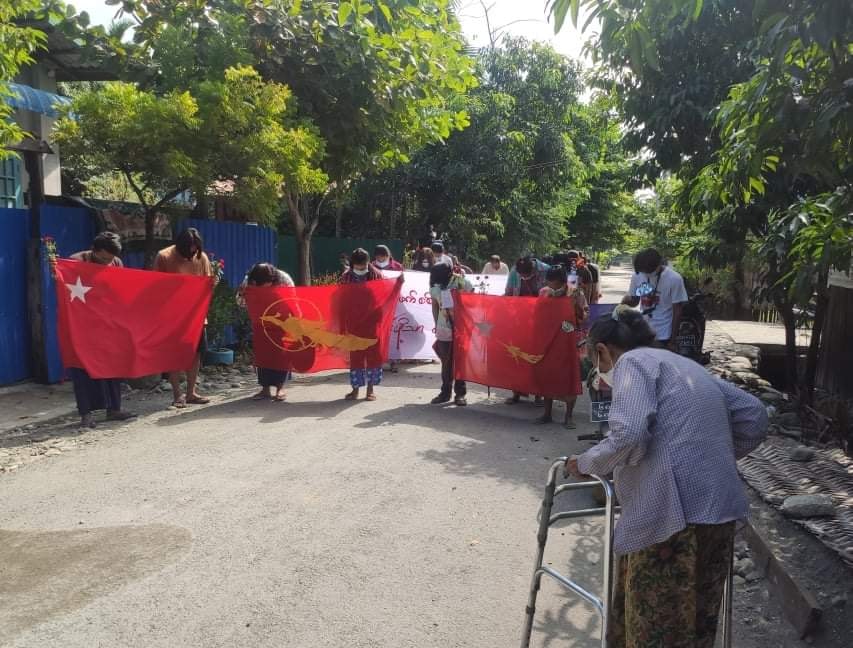 On November 5, a protest was held to pay tribute to 73-year-old U Nin Kee Raw and 27-year-old Ko Aung Lin Naing, who were killed in the clashes in Nat Myaung village.
It is also the 271st day of protests against the military coup.
The main strike group in Kalay has been protesting daily since February 7.