Military council troops burn houses in Kan village, Gangaw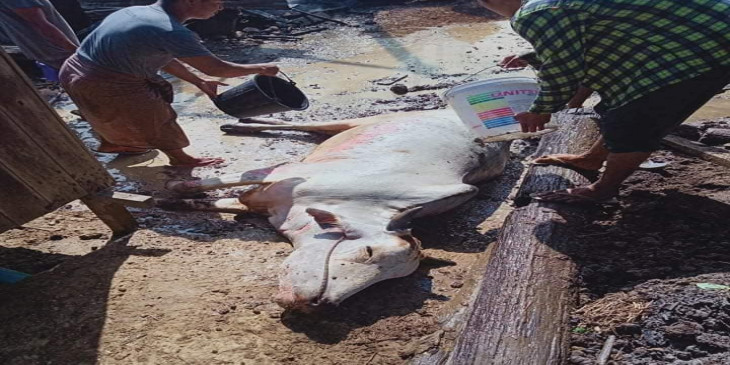 On November 18, five houses were destroyed when the army set fire to houses in Kan village, Gangaw townnship, Magway division.
A local resident told that a fire set by the army yesterday morning destroyed five houses, a motorbike, and killed a cow.
"Actually, there are only seven policemen at Kan village police station. The rest were the army stationed nearby and those were the ones firing at people's homes. "
Terrorist army groups have been firing on the area with heavy and light weapons since 4 am today, shouting to not pass in front of the police station until 7 am.
Terrorist army groups are also reportedly carrying goods from local homes in two vehicles this morning.