Military council troops storm and burn villages along Mu River, Sagaing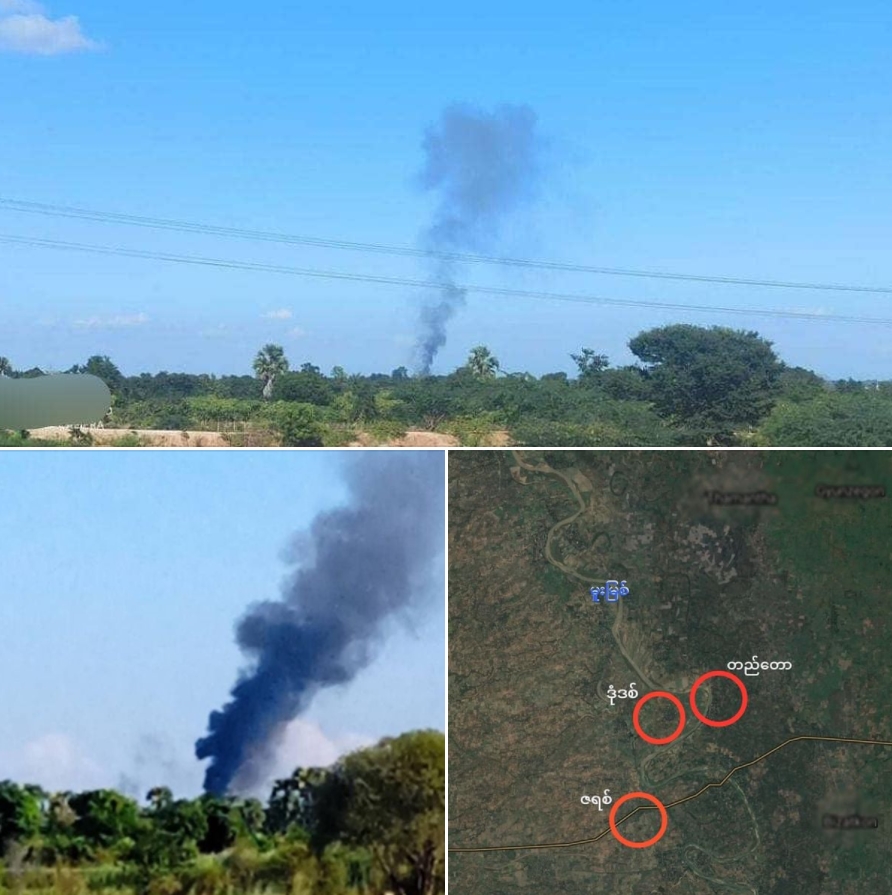 This morning, 19 November, fighting broke out in the villages along the Mu River in the eastern part of Ayardaw Division and in the western part of Wetlet Township, according to the Ayardaw Township Information Office.
"A contingent from Samoyo village, a detachment from the north and more than 100 infantrymen entered, as well as local Pyu Saw Htee, armed and in uniform. The army has taken control of Te Taw village. We were able to withdraw without casualty. The army set fire to houses in Te Taw village. The locals have been fleeing since the morning." said a local resident.
According to local people, the army group was searching for a local PDF base on the border between Ayardaw and Wetlet township. This morning at about 11 o'clock, a clash broke out between the army and the local defense force near Te Taw village.
It is learned that the People's Defense Forces (PDF) carried out a series of guerrilla attacks on some villages where the terrorist army group was stationed.