The army opened heavy artillery fire in Pale Township, some villagers were injured and Homes destroyed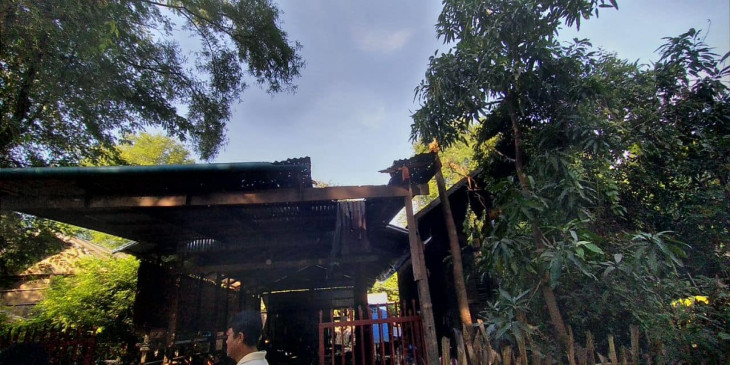 On the night of November 11, in Pearl Township, Sagaing Division, four locals were informed to have been injured and some houses were destroyed when heavy artillery shells were fired at villages by the military council.
At around 7 pm last night, the Burmese army fired seven artillery shells at villages in Pale Township, injuring four villagers and one injuring arm in Mya Gone Village and Settara Village.
In Settara village, five houses were hit by bullets and the roofs of two houses had to be repaired.
A villager from Myakone village said, "The corrugated iron roofs of five houses in our village in Myakone village have been damaged. One house was badly damaged. A cow was hit in the leg by artillery shells.
It is not yet known why the military council opened fire on those villages.