Seven more houses were set on fire in Thantlang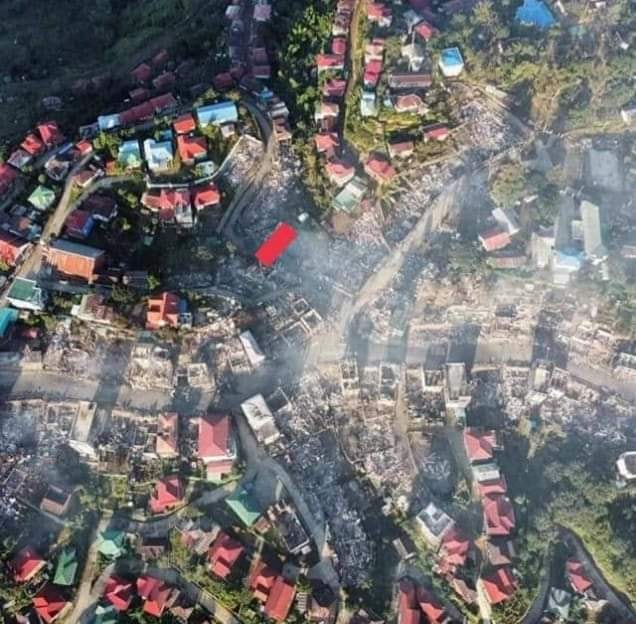 Yesterday night, November 11, In Thantlang, the Chin National Army (CNA) said that the military council burned down seven houses.
They set fire to houses near the hill," he said. The main reason is that if they attack their bases, they will have no place to hide, "said CNA spokesman Salai Htet Ni.
On November 2nd, 6th and 9th, the military troops burned down the houses of the locals, causing four fires, including this one, destroying more than 20 houses.
The Thantlang town has a population of about 10,000 and about 1,500 houses, and last month about 210 houses, including three temples, were destroyed by fire, according to the Chin People's Defense Forces.
Residents have been fleeing to nearby villages and the Indian state of Mizoram since September, according to locals.