"Sa Mhat" short film raked in over 400 million MMK within five days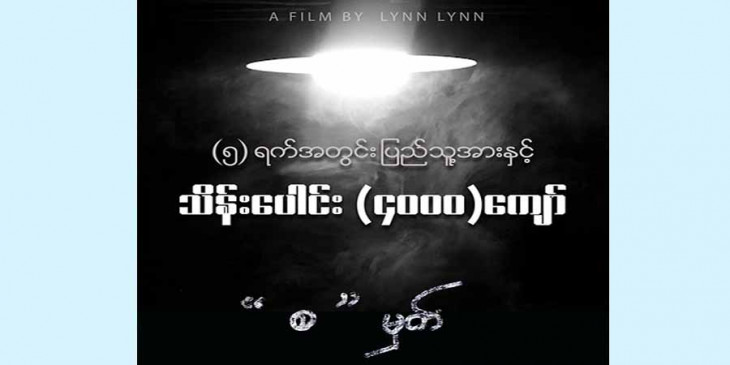 MYANMAR – Since the tickets of a short film starring people favorite's actors Daung and Chit Thu Wai for the Spring Revolution fundraising were sold at 30,000 Kyat (MMK) starting from August 01, the tickets sales exceeded 400 million MMK within five days.
"We tried to create 'Sa Mhat' with what we had and find the funds for revolution with all of our efforts. Currently, we have tried our best in days and nights to catch up with the 400 million MMK demands of the premium tickets within five days supported by our people. We will announce the next selling date after amending all the needs to buy more smoothly for those who couldn't get tickets for the first screening date," an actress Chit Thu Wai said.
The short film called "Sa Mhat" was directed by singer Lin Lin, a husband of Chit Thu Wai, and aimed to raise funds for revolution with one of their art products.
After the unlawful military coup, most of the artists are on the run as the junta council had released warrants to abduct all the artists who have actively participated in protests against the military dictatorship including actor Daung, singer Lin Lin and his wife, actress Chit Thu Wai.
Among them, some artists were detained by the junta troops, and actors Pyay Ti Oo, Lu Min, Ye Tike, Paing Takon, actress Eaindra Kyaw Zin, singer Po Po, Saw Phoe Kwar, and influencer Win Min Than were sentenced to three years imprisonment respectively at the Insein Special Court on December 30, 2021, after being detained.
Singers Saw Pho Kwar, Po Po, E Toe, and actor Ye Tike are still not included in the current pardoned list.
Recently, "Sa Mhat": a short film created by the artists who are continuously participating in the spring revolution has sold premium tickets which can be bought at 30,000 Myanmar Kyats (MMK), 30 Singapore Dollars (SGD), 30 US Dollars (USD), 30 Australian Dollars (AUD), 21,000 Korean Won (KRW), 3,000 Japanese Yen (JPY), 600 Thai Baht (THB), 240 Macanese Pataca (MOP) or 30 Pound Sterling (GBP) per ticket from respective countries.
"Sa Mhat" project team announced that all the Premium Ticket, holders participating in fundraising, can watch from the online platform that premiered at 8 a.m. on August 08 and invited more people, who cherish the art and support the revolution, to buy and watch the film.