Rally held in Hpakant to support KIA / PDF / NUG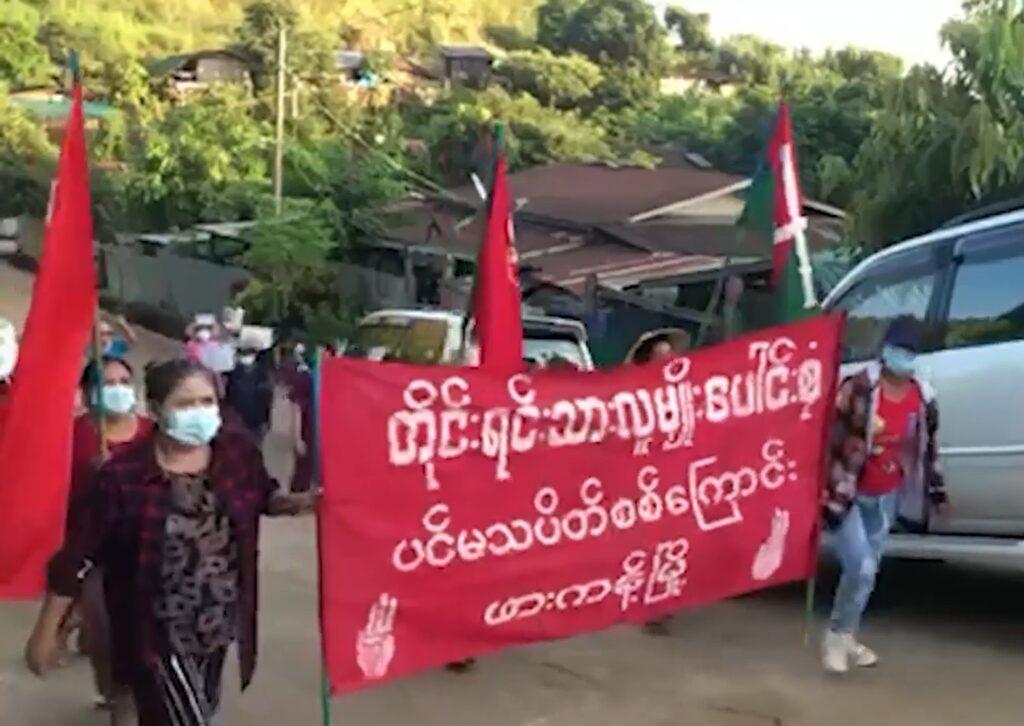 On November 4, in Kachin State, In Hpakant, locals protested to support the KIA / PDF / NUG and to against military slavery education.
The local people shouted, "May the KIA and the PDF won every battle."; "KIA is protecting the people"; "National Unity Government, Our Government"; "It is our duty to eradicate the Fascist army"; The protesters chanted slogans such as "We must win the Spring Revolution".
At the moment, the military junta cut-off the internet access in Hpakant Township.