Five strike lines in Mandalay march near Military Council troops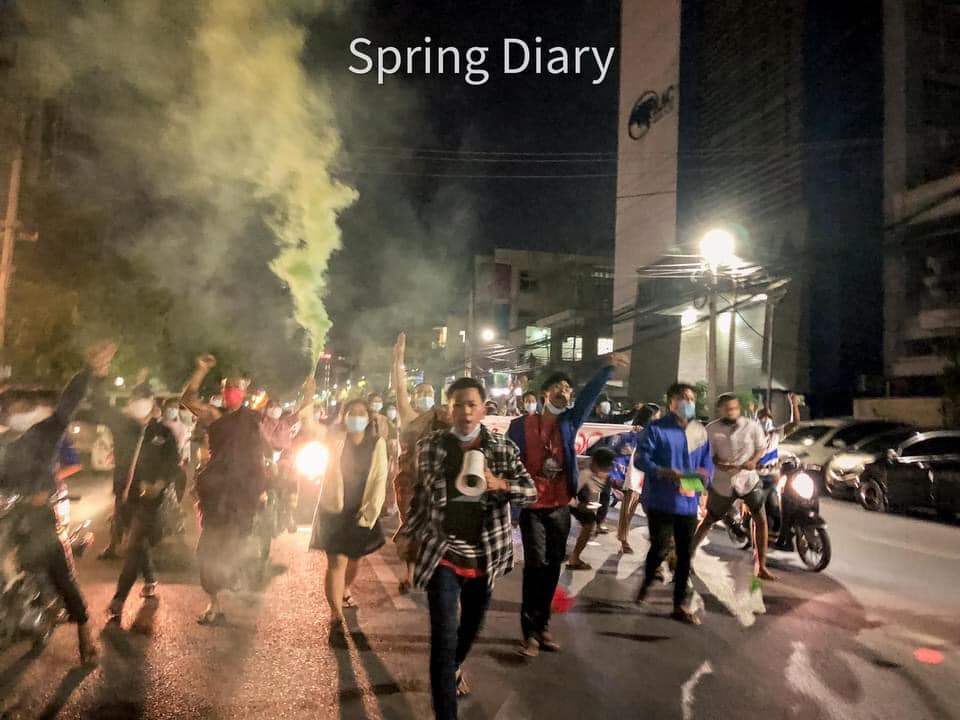 Tonight, monks and people from five protest groups in Mandalay marched near Camp No. 8, where the military council is stationed, in protest of the military dictatorship.
"အကြောက်တရားဆိုတာ ဘာလဲလို့ မေးယူရအောင် အမှတ်၈ ခွေးလှောင်အိမ်နားအထိ ရဲရဲဝံ့ဝံ့ချီတက် ဆန္ဒပြခဲ့ကြတယ်" said Spring Diary, which publishes Spring Revolution news photos.
Sangha Union, University of Mandalay, students, Chan Si and Mya Taung strike committee staged the strike together.