Burmese protest in front of Burmese military embassy in Malaysia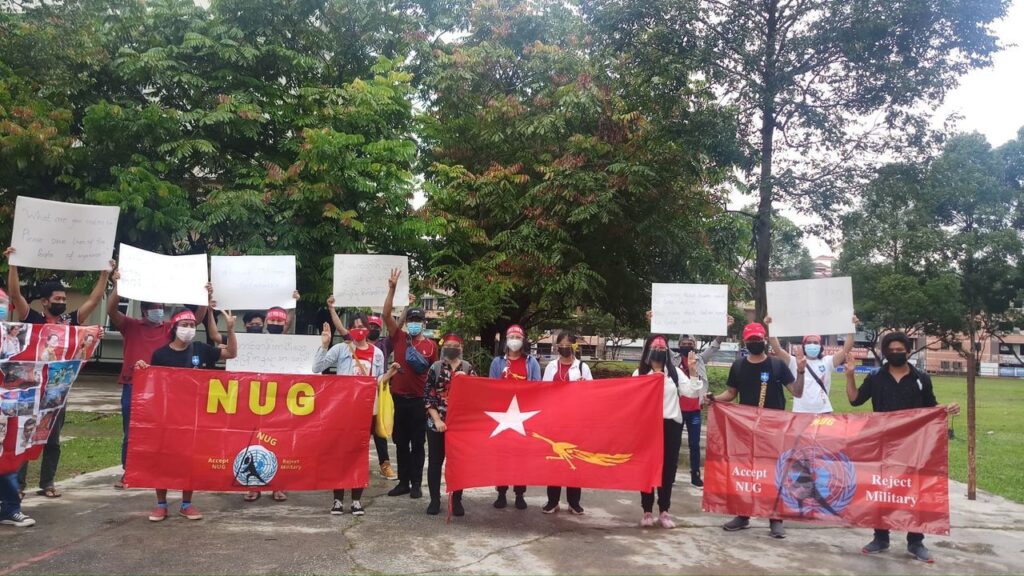 Today, 17 November, in front of the Myanmar Embassy in Malaysia, Burmese workers in Malaysia; Ethnic brothers and sisters; U Saw Mu Mu, chairman of the National League for Democracy, Malaysia; EC members and local NLD party leader Soe Htet Thein (joint youth leader, township youth working group) protested against the Fascist military council.
Malaysian polices have provided security for the protesters. According to the protesters, two protest leaders went to meet with officials at the Burmese embassy but were refused.