Army raids Pauk Pin village in Monywa Township and shoots a woman to dead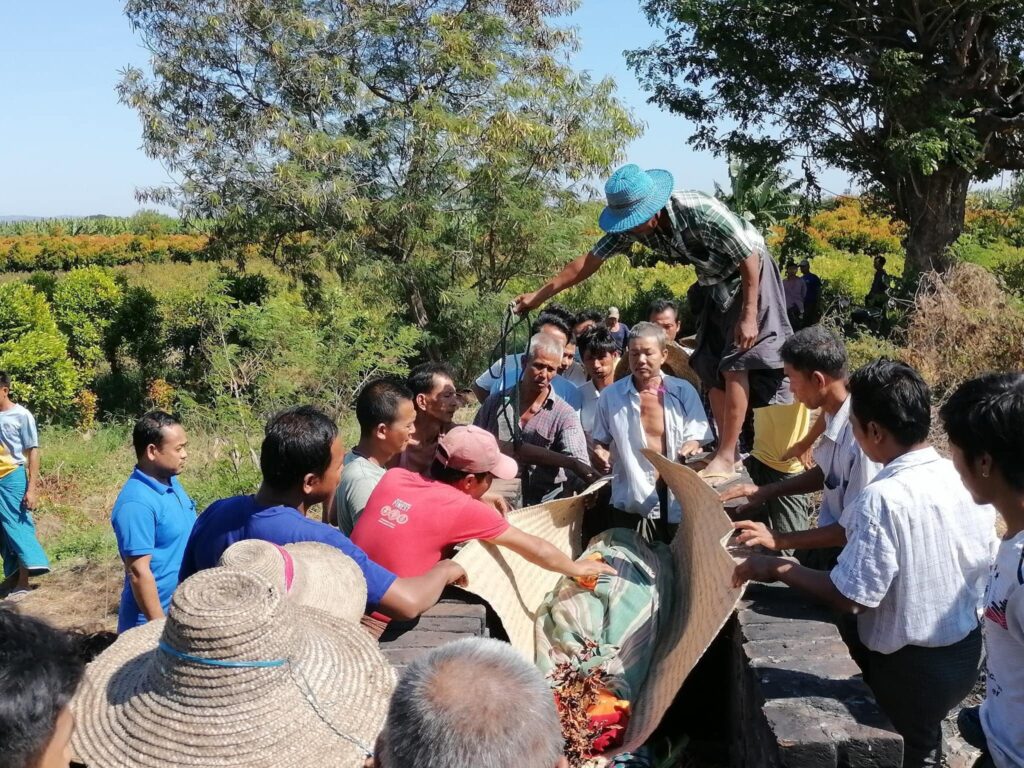 Last night, Ma Lay Lay Nwe, a 28-year-old villager, was shot dead by military army members who raided Pauk Pin village on the Monywa-Myint Road in Monywa Township, Sagaing Division, according to a local source.
"They were looking for a member of the protest group, and came in at the wrong place. When Ma Mya Lay Nwe saw them, she ran away in fear. She was shot and killed in the neck and chest. The body was taken away last night and returned in the morning, "said a local.
The body of Ma Mya Lay Nwe, who died, was buried by the village this morning.
Photo: Ma Lay Lay Nwe, who was shot dead by the military, is being buried today.