The people of Monywa march as the dawn strike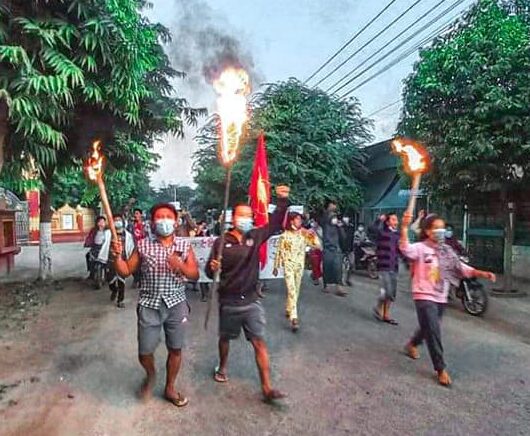 Today, November 7, Sagaing Division. In Monywa Township, the people of Monywa marched as the main strike line for the trial of the Terrorist Military Council in the People's Court.
According to a representative from the Monywa Main Strike, people protested today in Monywa with "စစ်ကောင်စီကို ပြည်သူ့တရားခွင်မှာစီရင်ဖို့သာ ငါတို့အလိုရှိသည်" slogan where security was tight.
The people want the military council, which is committing war crimes, to be trialed only in the people's courts. It is learned that they have stated that they will not accept any talks with the Terrorist Military Council.