149 junta forces and 13 KNDF killed in 81 clashes since the February coup began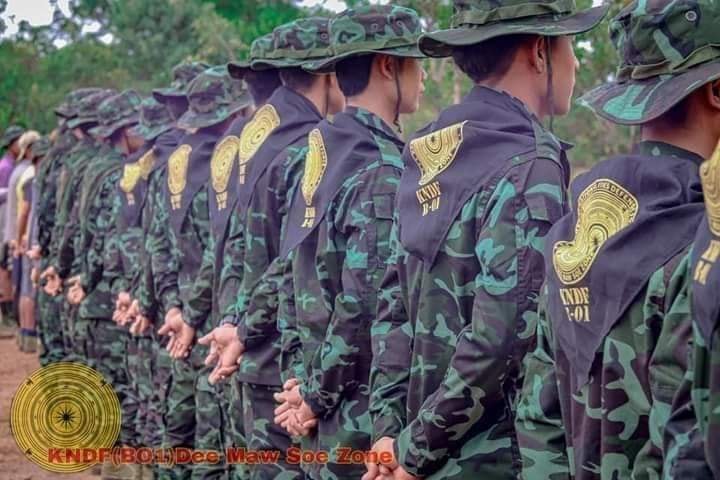 Since the coup, there have been over 130 clashes between the 19th of May and the 31st of December and the KNDF has been involved 81 times.
In these clashes, there were 149 soldiers killed and 249 wounded on the junta side, and 24 wounded and 13 killed on the KNDF side. Also, 146 citizens were killed.
The KNDF has 18 battalions and 16 are systematically organized and are fully equipped with firearms.
It was announced that the KNDF, under the leadership of the Kayenni Army, will continue to work with other PDFs.
The KNDF also stated that they are extremely grateful to the people for their support in many ways and will continue to fight for building the federal democratic republic.