20 Junta soldiers mined and killed after torching Tahpankine Village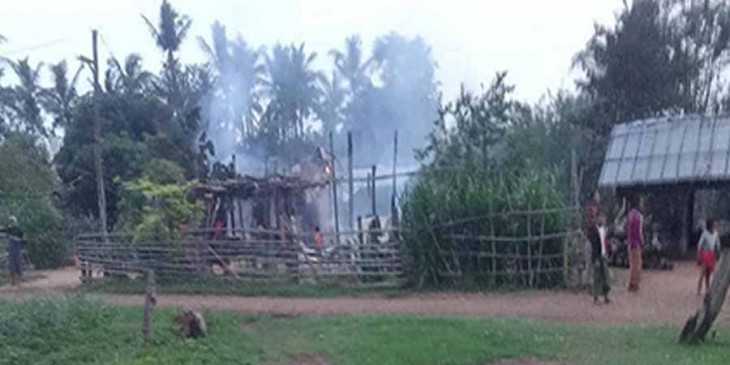 MANDALAY – A Junta convoy was reportedly blasted with mines near Tahpankine and Myaungthit villages in Maddaya, Mandalay at around 4 am on Tuesday (April 19) morning.
The attack was jointly carried out by Maddaya PDF, Dragon brotherhood, MDY, and Phoenix forces and they reported the death of 20 Junta soldiers in the attack.
"Yesterday, the Junta troops came to Tahpankine from Chaytawyar and torched several houses there. Then they were mined when they left Tahpankine for Myaungthit in the morning," said a Maddaya resident.
Around seven houses in Tahpankine village were burned down due to the arson attacks of the Junta forces of around 50 soldiers.
The Junta forces are said to be going from house to house in Kyatpyin Village, investigating the whereabouts of the PDFs after the mine attack.
The Junta council however has not released any statement on the attack.