2000 locals flee from Bilin due to military operations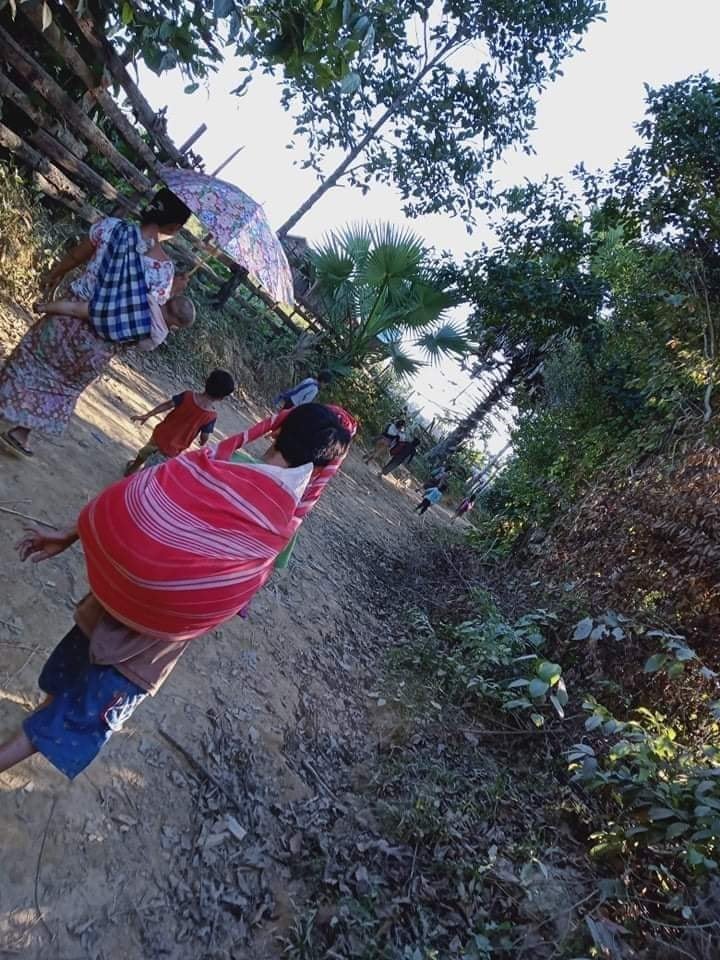 Due to military operations by junta soldiers, in alliance with the BGF, locals fled to safe areas as they were worried about the ongoing battles.
Starting from the fourth week of December, junta soldiers and BGFs stationed in Kya Thaung Seik, Win Tar Pan and Lay K BGF stations moved through the hills.
Therefore, locals from eastern part and western part of Kya Thaung Seik, Htee Hpar Doe Hkee, Layy Hkaw Hta, Htaw Klaw Hta, and Kone had to flee their villages.
One of the locals said, "More junta soldiers are reinforced and they've been marching around the hills. There is also more junta's soldiers in Kya Thaung Seik station. So, we're worried about that the battle between the KNU and junta forces will happen again and most of the locals have run away."
On December 17th, one BGF station in Kya Thaung Seik Village was seized by the KNLA and burnt. However, on December 21st, about 70 junta soldiers and BGFs retook Kya Thaung Seik station. It was an important station for the junta soldiers.
It is understood that the numbers of junta soldiers and BGFs would be reinforced in BGF stations at Win Tar Pan and Lay K.