206 battles between the junta army and BGF forces, and the KNLA-KNDO allies in November, result in heavy junta casualties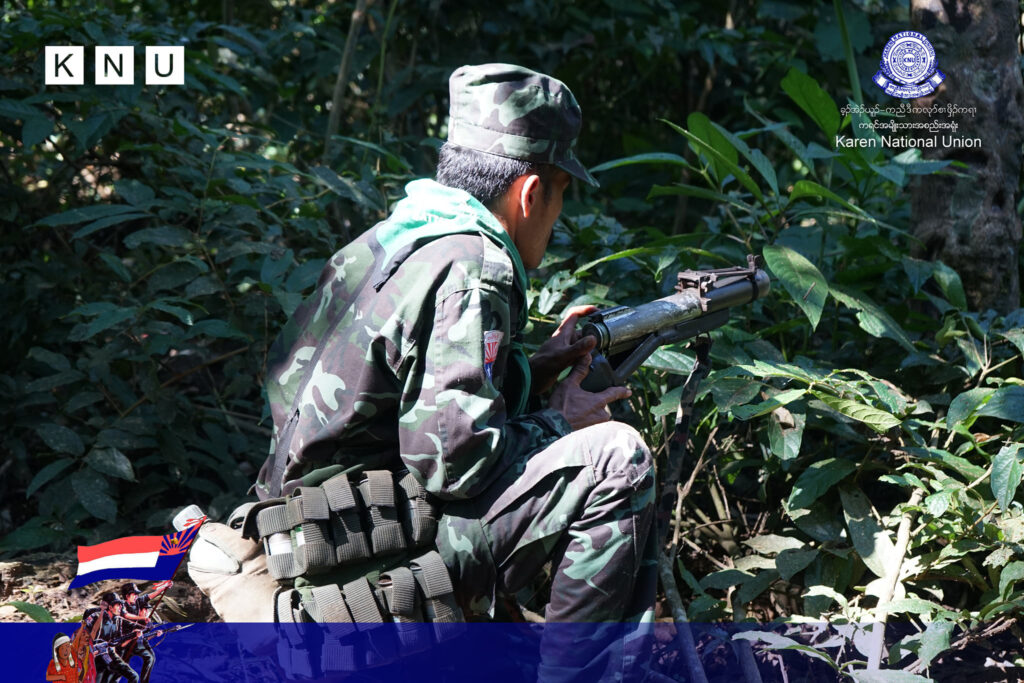 The KNU released a report that 206 battles occurred in November between junta and BGFs, and the KNDO and KNLA in Kawthoolei territory. 190 junta soldiers including a Battalion commander, a deputy battalion commander, four captains, and two corporals died and 159 were wounded.
In these battles, the KNLA and KNDO suffered seven casualties and ten people were injured.
It was reported that due to random shootings and landmines placed by the junta army and BGF, seven civilians were injured and one died.
The KNU announcement also revealed that although the junta announced a 5-month ceasefire from October 1st, they fought 275 battles in October alone, with increasing confrontations and shootings. It also said that the junta army and BGFs were committing human rights violations daily.