23 Junta soldiers killed in mine attack in Myaing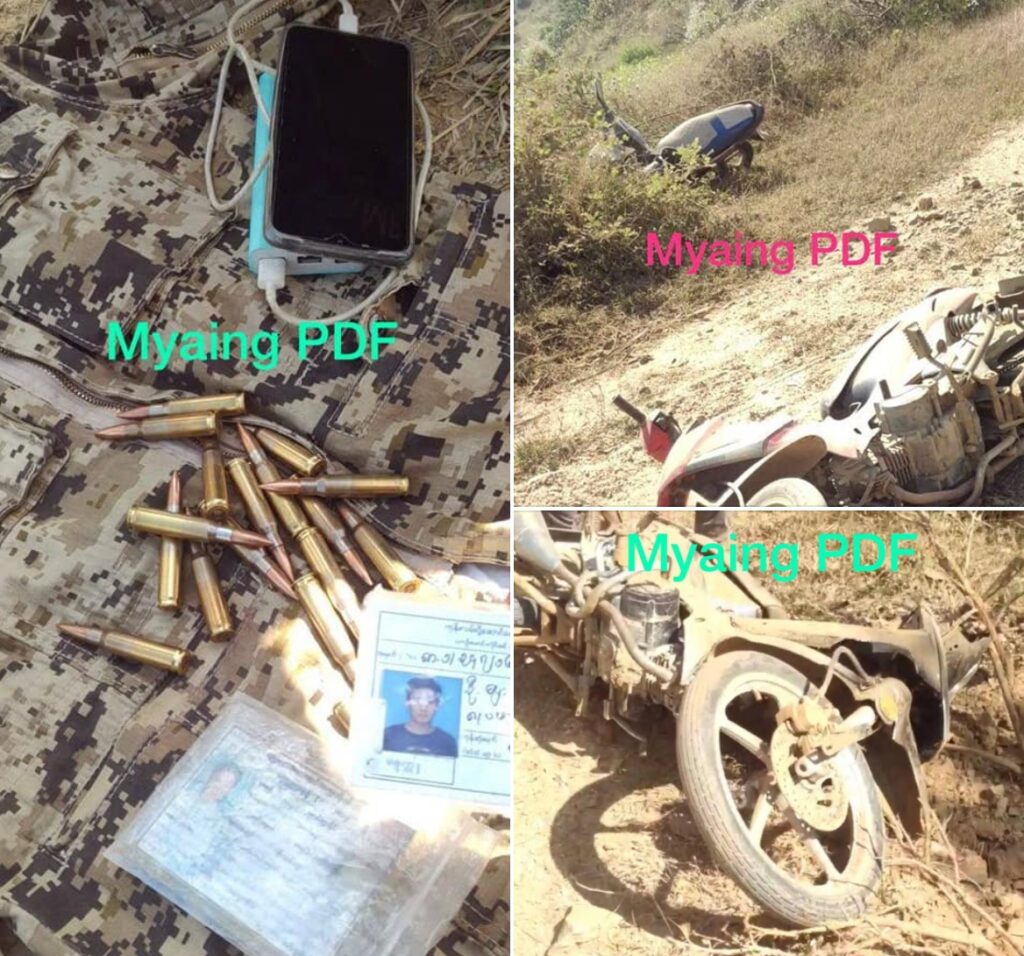 According to a statement by the Myaing PDF, there have been clashes with junta forces in the Pauk-Myaing border area. 23 junta forces were killed in a landmine attack by carried out by the Myaing PDF and Tein Hlwar PDF from Pauk.
Five junta troops were hit in a mine attack on Kann-Pyo Road, and troops on 5 motorcycles and a car were also attacked with landmines on Pauk-Zeepyar Road, and about 5 of them died at the scene. The PDF said that they confiscated the 5 motorcycles and some shells from the junta.
Similarly, about 100 junta troops in a minefield near the railway of Ywar-Zin Road were also hit in a mine attack; 3 of them were killed in the explosion and many of them were heavily injured. 10 junta troops, including an officer, clearing the leftover mines on Zee-Pyar Road were also killed in a mine attack.
It was reported that junta forces reinforced the 100 troops with fighter jets, since there were heavy casualties the day before.