3 members of junta forces killed in mine attack by the Kani PDF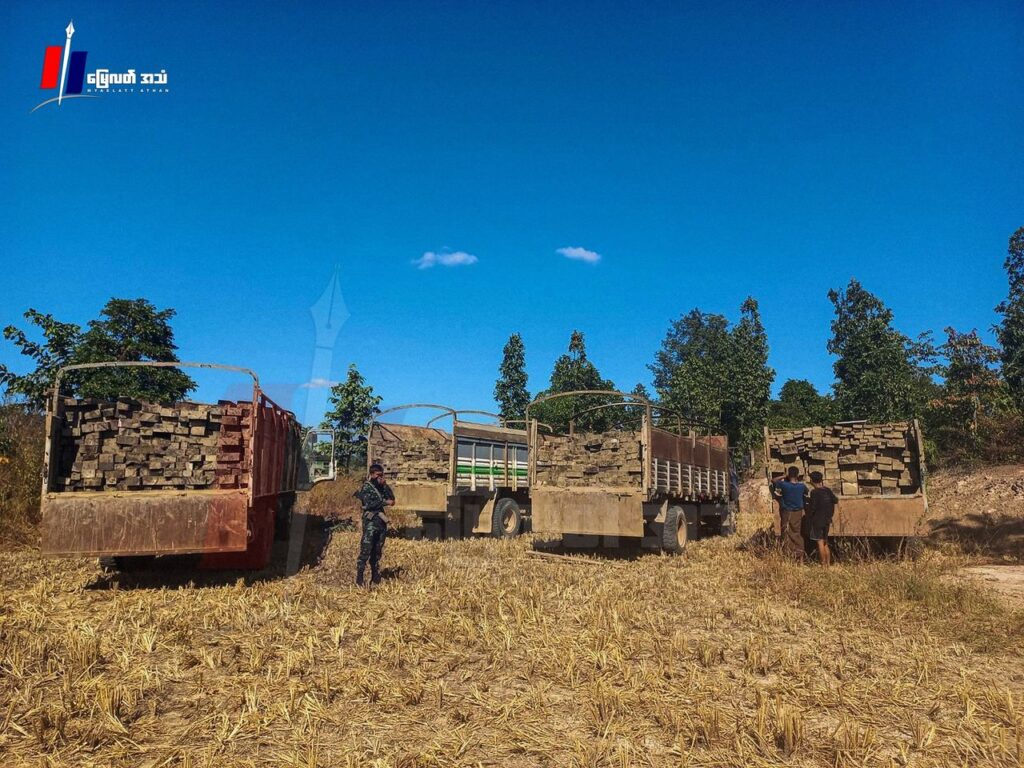 On November 30th, at 2pm, in Kani Township, Sagaing, the KLG PDF (Kani) said they killed junta force members with landmines, between Nat-Gyi village and Chaung-Wa village. The PDF tried to collect the weapons from the deceased, but couldn't because of the additional junta forces in the area.
Also in Kani Township, The Kani People Defense Force-KPDF 1, have detained four trucks that were smuggling over 30 tons of illegal timber, worth over 20 million kyats. The KPDF 1 claim that they confiscated the timber because it was working for the rule of law.