4 columns of about 70 soldiers each were deployed in the Southern part of Kalay, Sagaing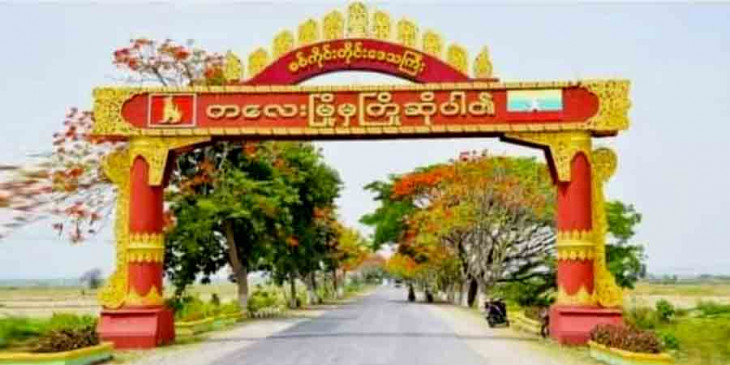 "Earlier on 22nd November, 3 fighter jets were seen landed at the military base (North-West division). Lately, SAC troups have been facing heavy loss against the local PDFs and there is possiblity of air strikes since the arrival of jet fighters "said a local politician.
"SAC has been deploying more troups and trying to surround the town (Kalay) from four sides to get the area under control but no clashes between us till the morning of 22nd November", said a PDF member of Kalay.
On 21st November, Local PDFs ambushed the SACs stationing at KyaukPyote village. More than 5 soldiers were dead and two PDF members from Kalay PDF Batallion 4 (Ko Zaw Naing Htay-34yrs and Ko Min Zaw Aung -19 yrs) sacrifised their lives due to heavy artillery. Civilians have left the town as SACs and Pyu-Saw-Htees are still in the town.
There is still no news of the 9 medics of Kalay PDF's Battalion-3 detained on November 16th.
SAC tried to take control of the high-way crossing area from Yaw to Pone Taung Pone Nyar. Frequent clashes were happening between SAC soldiers and the PDFs in these areas: Pauk, Saw, KyaukHtu, Htee Lin and Gant Gaw.
PDF from "Yaw " township reinforced the shoot out near Kyauk Pyote village on 21st November by attacking the military trucks and troups coming from Gant-Gaw township with landmines. Yaw PDF also ambushed the police station in Gant -Gaw .
"We are ready to help and reinforce the local PDFs at their request for back up." said a Yaw PDF member.
Local PDF from "Kalay" requested the villigers to evacuate the area due to uprising battles and help the PDFs by tipping the movements of SAC. Meanwhile the Junta associates are trying to cut the flow of information by cutting internet access and telecommunications in Sagaing Division.