4 junta soldiers die in battle against KNLA in KNU Brigade 2 area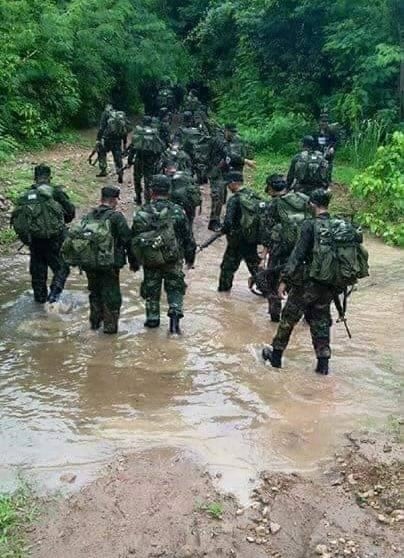 At 1:45pm on December 21st, there was a battle between the KNLA and junta forces due to an incursion into territory at the base of Ca Seldo Mountain, in Htantapin Township, Taunggu. Four junta forces died in the half hour battle.
The KNLA said that they attacked junta soldiers with landmines and fired back for more than half an hour.
"The battle mightn't have happened if they didn't come into our area. We've agreed to let them go to their camp at Shel Say Bo village. They moved with 100 soldiers who shouldn't have come to the base of Ca Seldo Mountain," said the commander of the KNLA Brigade 2 area.
On December 22nd, there was another battle between the KNLA and LPDF. The list of casualties has not been confirmed yet.