5 year old girl shot dead by junta forces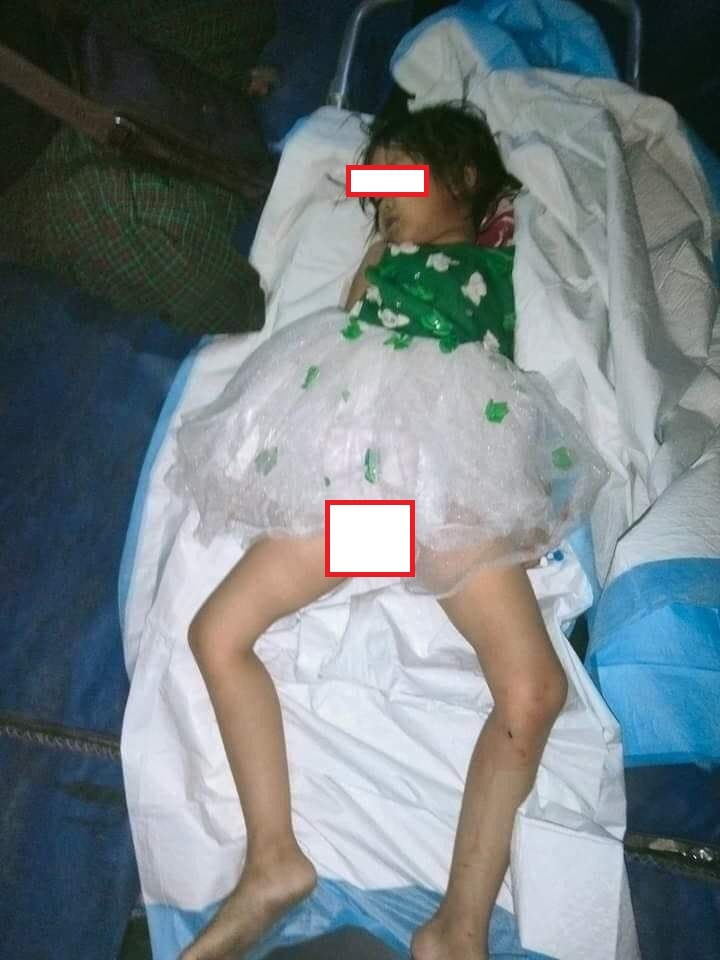 On the 6th of December, after a percussion grenade explosion at a community office of Chan Mya Thar Si Township, Mandalay Division, Junta forces fired several shots into civilian houses. A 5 year old girl was shot in the head and died in front of her house. Her funeral was arranged at South Inn North Inn Cemetery on December 6th, said a local.
The junta did not release any statement nor take any responsibility on this shooting. The Junta force were heard yelling, "If you want democracy, stay under military regime".