55 houses burn as junta forces set fire to Thantlang again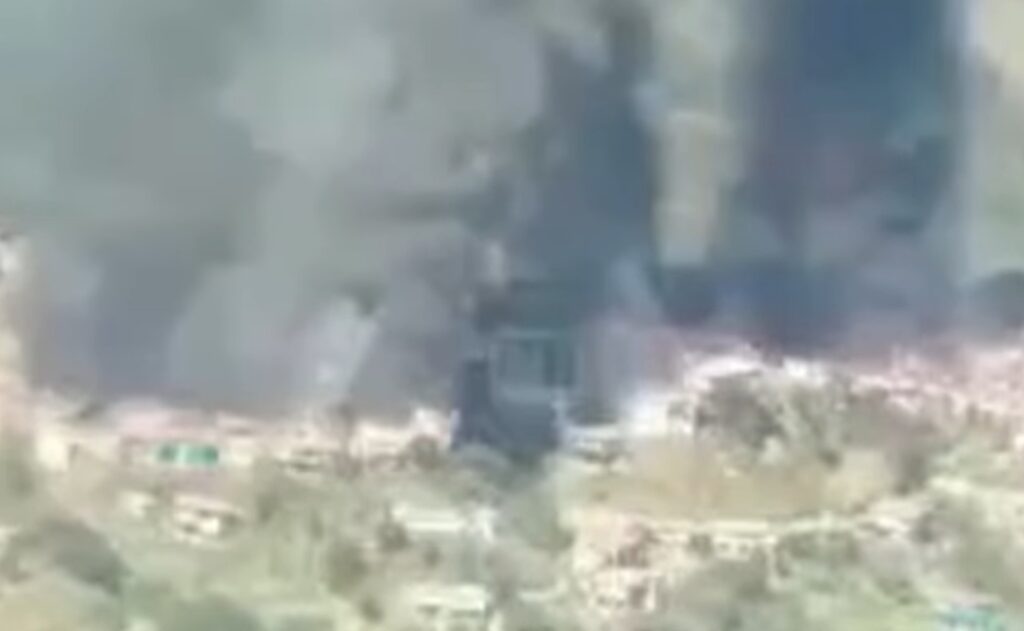 Junta forces set fire to houses again in Thantlang, Chin State, at around 10am on December 30th, and at least 55 houses were burned down, reported local sources.
On December 30th, the Church of Assembly of God caught fire, reported local sources. Smoke could be seen from Hakha, which is about 25 miles away from Thantlang.
Junta forces stationed on the hill near Thantlang, have set fire to buildings at least 10 times, resulting in over 650 buildings, including churches, having been burned down. Residents have abandoned the city for about 4 months.