7 junta soldiers killed in a landmine attack after setting fire to Hnam Khar Village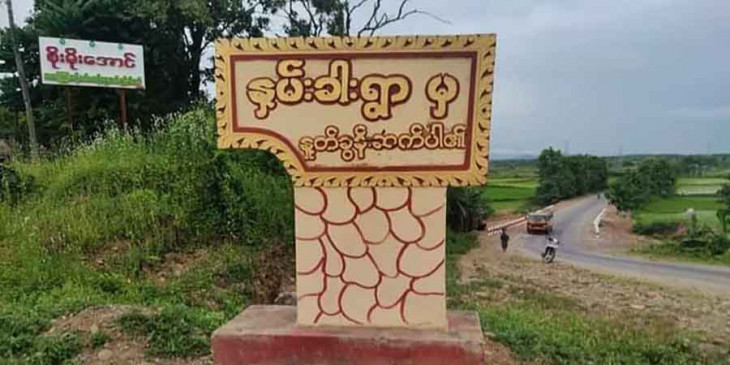 On December 19th, at 11am, members of the GB-PDF (People's Defence Force-Gangaw Battalion) reportedly ambushed junta soldiers with landmines, who were returning after burning houses in Hnam Khar Village and seven were killed.
Earlier that morning, junta troops burned down a house in Hnam Khar Village and another one in Myin Thar Village. They were attacked near Myinthar Bridge, located between Tharlin and Myinthar Villages, said a GB-PDF spokesperson.
He said "At least 9 mines were used in the attack. There were about 70 junta troops and the attack caused seven deaths."
It was carried out in collaboration between the PDF-GB and Myinthar PDF. The PDF-GB is a group of freedom fighters based in Gangaw who have been strongly resisting junta troops who have targeted Gangaw.