8 attacks in Yangon as part of Pyan Hlwar Aung operation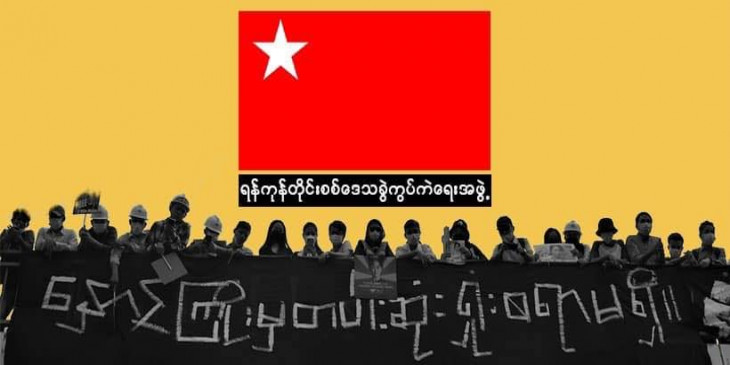 The Yangon region operations team announced that they attacked junta forces 8 times in 5 days, as part of the Pyan Hlwar Aung operation, since December 25th. The YFA and CGF-HTY coordinated an attack on Insein Ywar Ma Police Station, injuring some police officers.
Also around 10 AM, in front of the tax office of Kyauktada, Pansodan Road, YRF members attacked junta soldiers with handmade mines, destroying a junta vehicle.
On the morning of December 25th, the STF and YLA members coordinated an attack on the 91st LID gate, injuring two junta soldiers, and another attack on junta forces stationed near Gwa Market.
That afternoon, DRF members attacked junta vehicles driving past Yay Kyi Ai Interrogation Office and Hlaw Kar electricity station with three mines.
On December 26th, at 3am, PDF members attacked the Taw Khanyanlay Village checkpoint and Dagon Port Police Station, killing 4 soldiers and injuring others.
On December 28th, at 6am, ACPLF and SSUG members attacked junta vehicles patrolling in South Dagon.
Also on December 28th, at around 10:30pm, PDF members attacked junta soldiers patrolling the railway in Hlaing, destroying one of their motorcycles and injuring soldiers.