A bomb exploded in Taik Kyi and another bomb found in Hlaing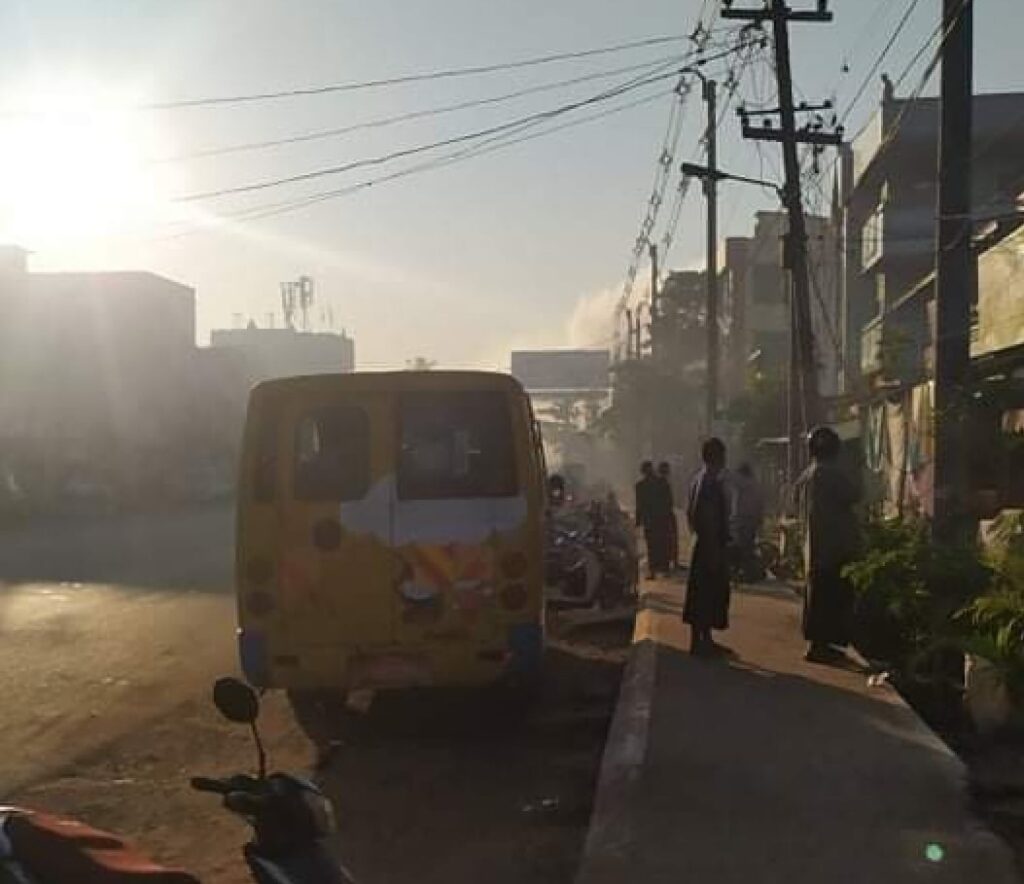 Residents told a news outlet that on December 12th, at 7:15am, a bomb exploded, a soldier died and his companions were hiding behind barricades.
An eyewitness recounts the incident, "The bomb exploded at 7:15am, and a junta soldier was lying on the street. Plain clothed soldiers and police arrived on motorcycles around 7:30am. I think the soldier died. When the bomb exploded, the other soldiers were gripping their guns and hiding in the bunker. They were not injured."
An official from the Administrative Council confirmed a checkpoint was attacked and refused to reveal the location for security reasons.
"I can't tell where it happened for security reasons. It was a handmade bomb. We have started investigations," he said.
Similarly, the Special Task Agency of Burma [STA] said that at 3:55am, on the same day, they set a fuel station on fire. They said they made the staff evacuate first and then they destroyed the property later, and they did so because the shop was supporting the junta.
In related news, police news circles confirm that a hand made bomb was found in the same shop at 8am.