A CDM teacher in Taungkok was arrested and lost in contact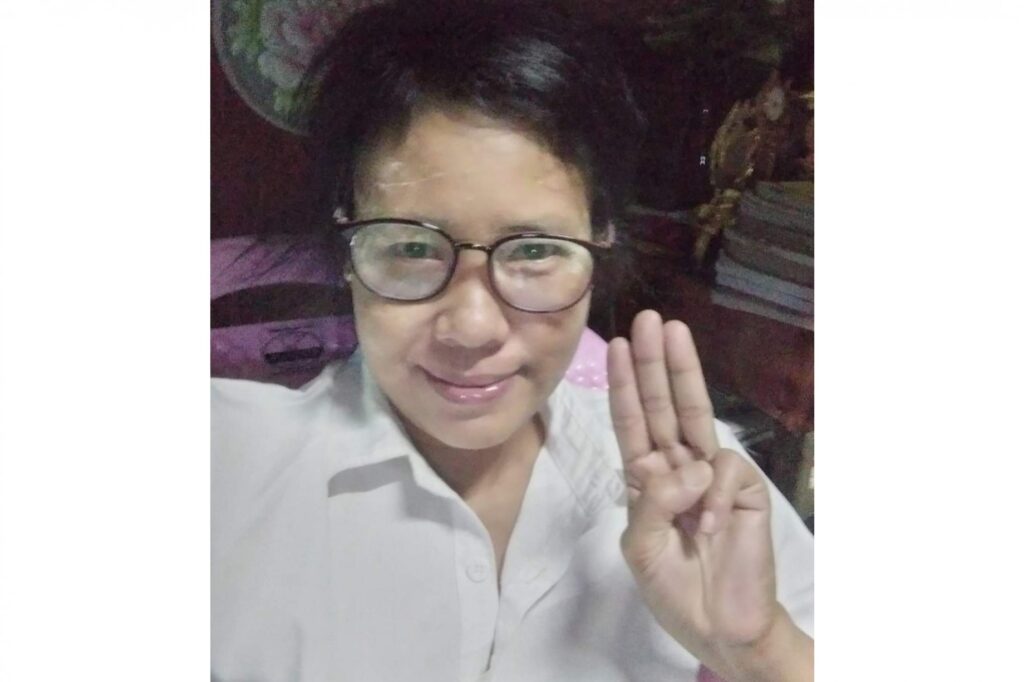 A high school CDM teacher in Taungkok, Southern Rakhine State was arrested on Nov 20 and no one knows where she is detained, accordingly to a local.
The teacher is a 40 years old, known as Daw Cherry Thet Shay. She was arrested at her house in Kan Paing ward, Taungkok around 9 AM on Nov 20 by the Junta members with plain clothes. The local people said ,"It is hard to tell whether they are soldiers or policemen since they didn't wear uniforms". A woman in the same ward told the teacher has joined the CDM and not gone to school since.
A man in Kan Paing ward said " She's joined the CDM since the military coup in February and already been removed from the position by the State Education Department". He has no idea why she was arrested and there is no charges against her yet when he inquired the police.
He continued, "Is she arrested because she joined CDM? The arrests on CDM employees are not much happening these days. If it is for CDM, she would have been arrested back then in the beginning. What is the real reason behind her arrest? "
The teacher was living with her mom and the two sons, 17 and 16.
" Right now there is nothing we can do but worrying. We have no idea whether or not she will be released. We want the justice to prevail and wish her release sooner without any torture or interrogation", a local woman.
Although CDM and protests against military coup have not been widespread in Rakhine state, there were some arrests if connection with local defense force.
There were at least 10 NLD members and a few civilians arrested for protesting against the Junta in Southern Rakhine.
In October, U Sein Chit, a member of AFP and a volunteer Ko Ye Naing Oo, 24, from Than Twe and Min Depa, a young writer from Mrauk U were arrested for connecting with local PDF.
Similarly in Than Twe, three women including a high school student were arrested in early November under terrorist charges. They were accused of supporting local PDF.