A convoy of Military trucks has been attacked with landmines near 11 Mile, Than Taung Gyi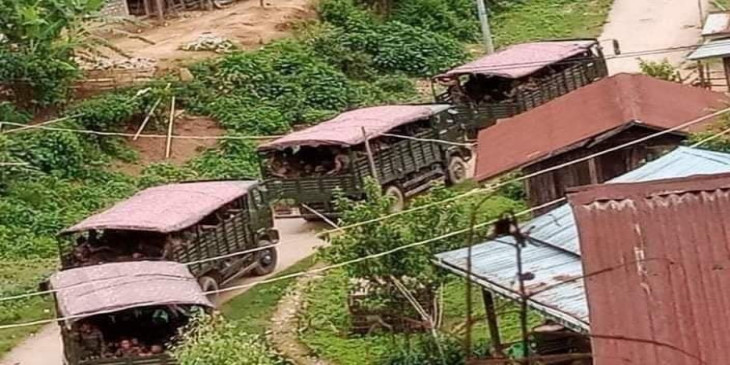 On November 25th, a convoy of 10 junta military trucks hit landmines by an unknown armed force near 11 Mile, Than Taung Gyi, Kayin State.
It was reported that one of the trucks was flipped over and a clash took place among the two groups. The incident left 3 junta soldiers dead, and 5 injured.
It is claimed that, during their retreat, one of the trucks intentionally hit a civilian youth on a motorbike who was later reported to have died at the scene.