A court in Nay Pyi Taw postpones the latest verdict of the State Counsellor's trials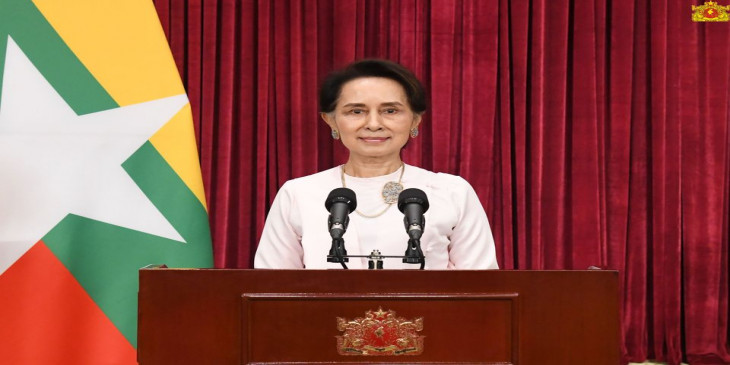 A source from the judiciary department confirmed that the trials relating to the charges of imports and communication have been deferred to December 27th. The court was supposed to finalize those charges on Dec 20th. The judge did not give any reasons for the delay.
On December 20th, the lawyers of Daw Aung San Su Kyi asked the court to call Dr. Zaw Myint Mg, Mandalay Regional Prime Minister, as a witness in person but the court denied the presence of Dr. Zaw Myint Mg. Instead, he would have to give his testimony via videoconferencing.
According to the source close to the court community, Daw Aung San Su Kyi is in good health during her court appearances.
Among the corruption charges the State Counsellor was facing, the one relating to the use of the premises near her house on University Avenue was heard in the discrete Zebuthiri Court on December 17th.
On December 6th, Daw Aung San Su Kyi was sentenced to 4 years in jail. Two years for allegedly breaching COVID-19 restrictions (under the country's Natural Disaster Management Law) and two years under Section 505 (b) of the Penal Code. The junta's leader later announced that her sentence would be reduced to 2 years. Since the February 1st coup, she has been charged with 13 cases and two have reached verdicts so far.