A dozen junta troops killed in landmine blast in Myanmar's capital, civilian fighters say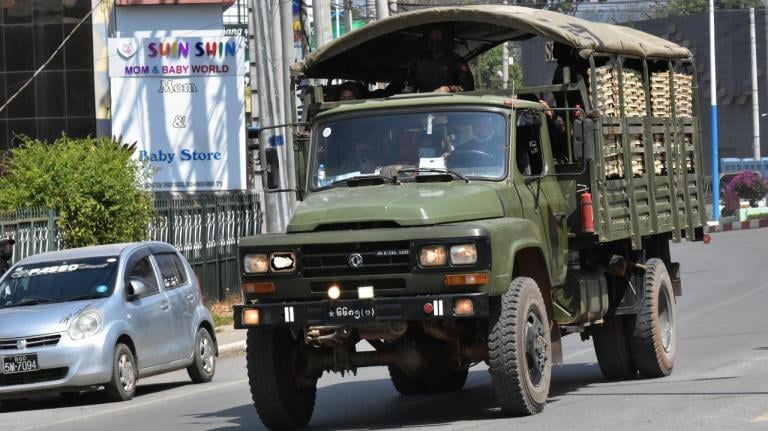 Local resistance forces on Monday, used landmines to ambush a military column in Pyinmana Township in the capital city of Nay Pyi Taw, the military regime's seat of government.
The Nay Pyi Taw People's Defense Force (PDF), a civilian armed resistance group, said in a statement that at least 12 junta soldiers were killed and five were injured in the attack.
The group said it ambushed the column at around 11:30am, on Monday. One of the two military vehicles in the column plunged down the side of a cliff after hitting the landmines, it said.