A junta convoy has been attacked with landmines on the Monywa-Mandalay Highway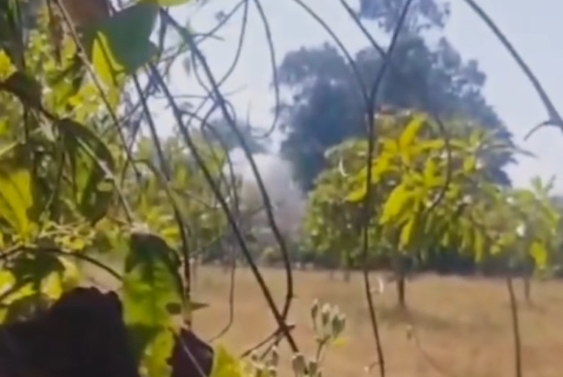 On the 3rd of December, Black Eagle Defense Force – MMU and four other allied forces, attacked a military convoy between Wonpyay Village and Alakapa Village at 12:00pm.
Two vehicles were reportedly destroyed. The mission was conducted in a cooperation between the Black Eagle Defense Force-MMU, Myinmu Defense Force-MMDF, Myinmu Lightning Guerrilla Task Force, PDF-Myinmu and CDSOM.
The groups were able to retreat without any casualties.