A military convoy of 33 vehicles carrying oil, weapons and food supplies from China-Myanmar border were mined along the route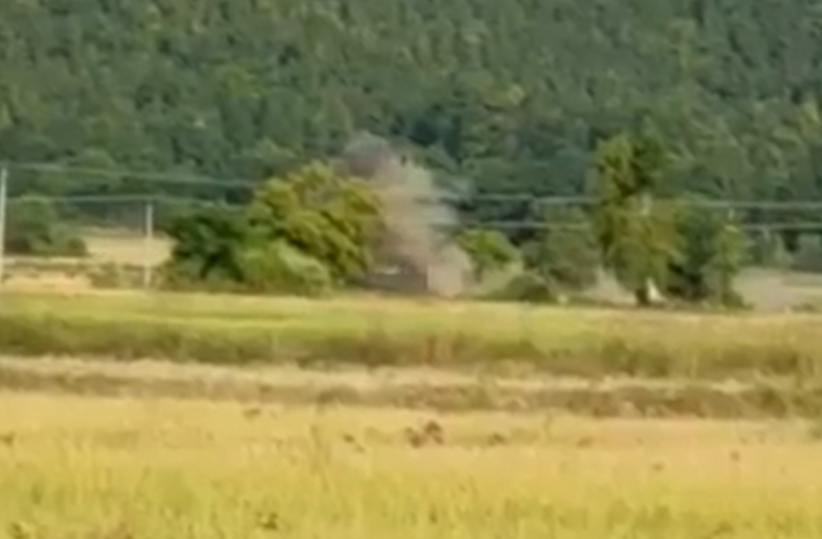 The 33 vehicles convoy has been mined along Monyin township of Kachin Division, Indaw and Tigyaing townships of Sagaing Division. A fuel tanker caught the fire in Tigyaing township.
"33 convoys of military junta went down from Mohnyin. The covoy includes 6 fuel tankers, 3 armored vehicles, 6 ten-wheelers, 3 large Faw military vehicles carrying oil and weapons from China-Myanmar Border" said Mohnyin news source.
The convoy were mined once in Mohnyin-Nanmargyi road, as well as in between Maw Luu and Indaw townships. Later in Tigyaing, a fuel tanker caught the fire.
" A fuel tanker driver had run away after being mined. Then, PDFs set the fire" said Tigyaing Revolution-TR local source.
In the announcement letter of KIA, they planted the mines along the military convoy for twice in Kachin Division at 10:30am on December 4.
The convoy was hit by the landmines on the road between Maw Luu and Intaw townships and some military soldiers were injured. And, that convoy has been attacked with 6 mines near Pint Tint village.