A military helicopter crashed in Hakha this morning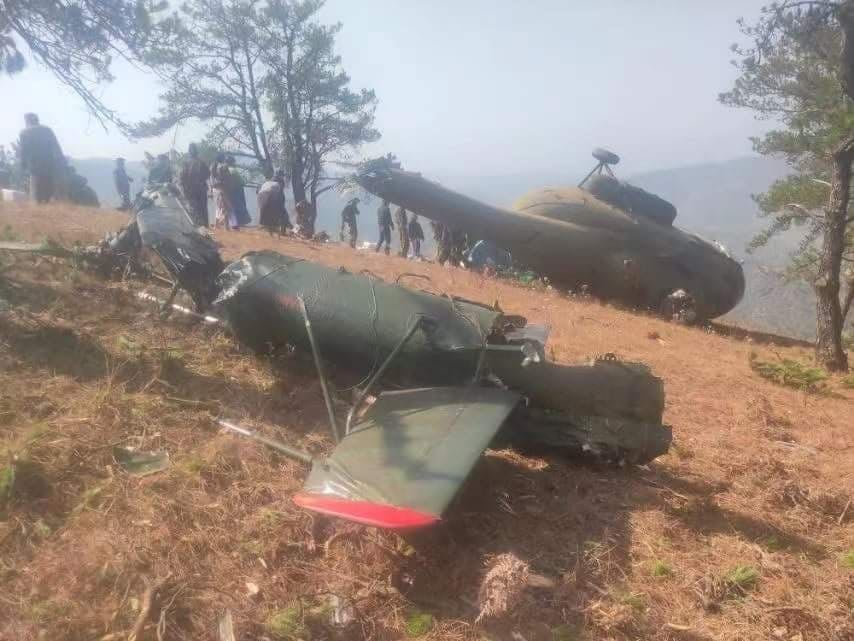 Junta's transport helicopter crashed at a low altitude in Cawbuk ward, Hakha, Chin State on 29th March around 9:40 am. It was due to a technical failure and people were injured, sources confirmed.
Locals mentioned that the helicopter collided with some trees at a low altitude and crashed. However, the cause of the crash was not revealed yet.
A photo released by a local source showed smoke billowing from the top of a hill in CawBuk, where the helicopter hit a pine tree and crashed.
There is a military base in the area and it may have crashed during the landing, the sources commented.
The latest update is that five people may have been injured in the incident.