A monastery in Khin Oo Township was set on fire by the junta military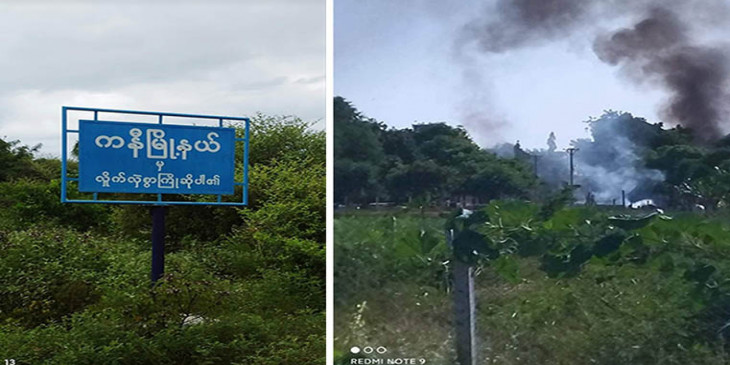 Around 3pm on November 25th, Aung Myay Yadanar Ywar Oo monastery at Ywa Thit Kone village, Khin Oo Township, Sagaing Division, was raided. Two dormitories were set on fire by the junta military, according to locals.
"The army started raiding the monastery at around 1pm," he said. "The fire broke out around 3 hours ago. Two or three rooms and two dormitories caught fire. They also smashed furniture and glass doors inside the rest of the building. But they have not entered the village yet," said a local.
The junta military has been attacking, raiding, and arresting civilians and beating them to death, according to locals.
From October 22nd to 24th, the junta military started raiding Ywa Thit Kone Village, Khin Oo Township. There, the junta military burnt down about 30 houses and killed two innocent civilians.
According to locals, the battle occurred between the Junta Military and the People's Defense Forces (PDF) from the evening of November 24th, near the East Bumazin village, Kani Township, Sagaing.