A rocket launcher to retaliate against the Junta's airstrikes invented successfully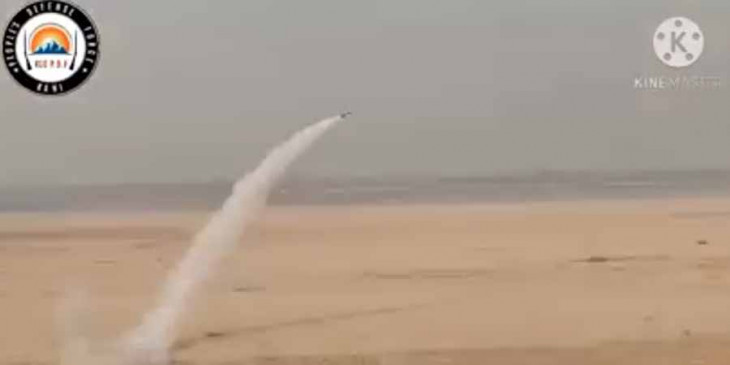 Kani People's Defense Force-KLG of Kani, Sagaing, issued a statement on March 29 announcing the successful production of a rocket launcher to retaliate against the airstrikes used by the Junta to assist their troops.
It is said to be a two-stage rocket launcher with an effective range of over two miles and has a huge production cost.
"Because of the huge production cost, we were able to produce only a few of these. The test-firing was a 100% success. Our intention for producing this is to retaliate against the airstrikes used by the Junta. We are always studying and innovating to better improve our weapons. But we still need to rely heavily on the support of the people," a representative of the Kani PDF-KLG said.
The production of the rocket launcher took more than 15 days and a huge amount of time before it was spent on research and studies. The Kani PDF-KLG is said to have successfully produced multiple types of heavy artilleries and naval mines before.
The Junta ships have been facing frequent naval mines attack along the Chindwin river in Kani and the Junta has been using airstrikes to assist in their battles against the regional PDFs.