A secret document about rape and adultery cases in the junta's military has leaked on social media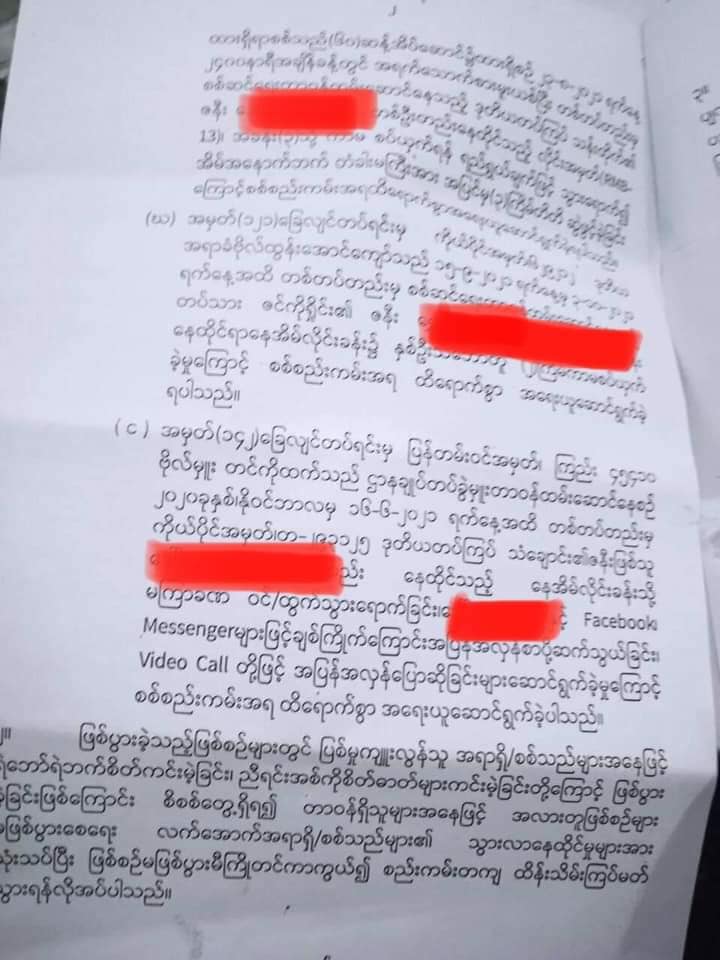 In a letter that was leaked on social media, the junta military warned personnel not to engage in rape and adultery. It included information about three rape cases and two cases of reported adultery.
In one case, Sergeant Zaw Myo from the 7th Army Advanced Training School was charged with convincing the wife of another sergeant, in the same unit, to have sexual intercourse.
The highest ranked person implicated was Major Tin Ko Htet from the 142nd Infantry Battalion, who has been accused of committing adultery with the deputy sergeant's wife.
The letter included five cases in total and they were attributed to a lack of comradeship and ethics. The letter has not been verified.
The names of the women involved and the rape cases have been excluded for ethical reasons.