A sergeant from a junta war office joins CDM-Siyin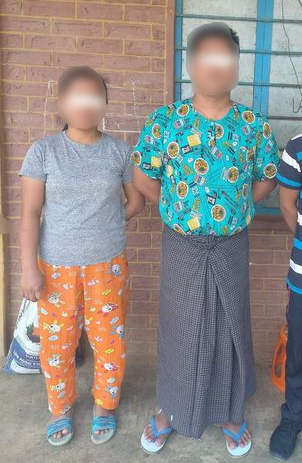 CHIN STATE – A sergeant-at-arms clerk at the war office of the junta in Kalay, Sagaing, along with his wife, reportedly joined the Civic Defense Militia-Siyin in Chin State and took part in CDM.
"A sergeant-at-arms clerk joined CDM at CDM-Sayin. He was already in the liberated area," stated CDM-Siyin.
There are about 20 junta soldiers linked to CDM-Siyin and joined CDM, and about 10,000 junta soldiers have joined CDM across the country, according to the National Unity Government (NUG).