A staff member of CB Bank and two villagers were abducted in Taungdwingyi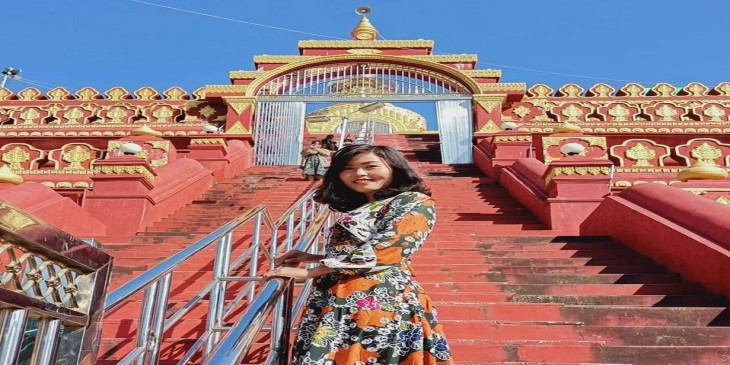 A female CB Bank staff member was abducted by the junta regime on the afternoon of December 17th while she was working at CB Bank on Pyay Road in Taungdwingyi Township, Magway Region.
One of the employees said, "About 20 soldiers they came in, holding guns, and abducted Ma Hnin Nu Wai. She was in her uniform at the time of her abduction."
"The detainee Ma Hnin Nu Wai lives in Ashoka Road, Maungdaing 2 Ward, Taungdwingyi," said locals.
Her colleagues supposed that she was abducted for her post of raising the three finger salute on Human Rights Day, December 10th, on her social media account.
Similarly, Ko Shawlamone and Ko Ra Kyaw, both from Na Kyat Kwal Village, Talokone Village Tract, Taungdwingyi Township, were abducted by the junta regime on December 17th, and could not be contacted by their families until December 19th, according to relatives.
While reaching out to Taungdwingyi Police Station for more information about the detainees, an officer on duty said, "A woman from CB Bank was at the station since yesterday. I don't know about two villagers, they're not here yet. They might be at the interrogation centre, so go and contact them."