A student in Kyauk Pyu was abducted with the accusation of supporting PDF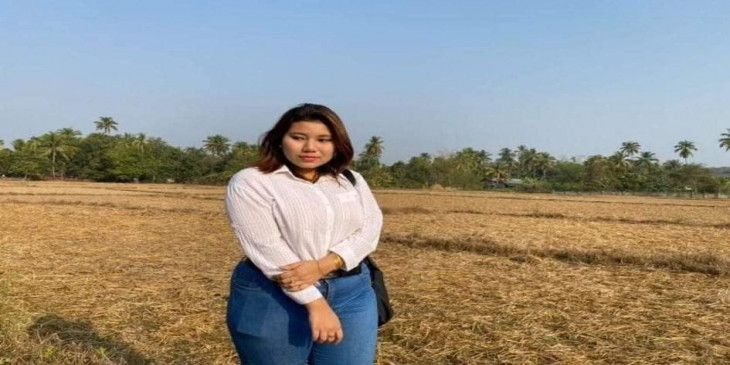 Ma Aye Myint Myat Aung, 21, a student, was abducted in her house around 1 a.m on December 3.
"The junta soldiers entered our house saying they were checking census data.But then, they took Ma Aye Myint Myat Aung's mobile phone and said they had evidences that she supported PDF by sending money with "K pay" online banking methods. They checked the phone number and her nationality ID numbers. The name and ID numbers on warrant list were hers but it wasn't her number and she was falsely accused ," said her aunt.
"She is just a student, not a political activist. When the soldiers came and abduct her, they couldn't find any evidence on her phone that she sent the money to PDF. It wasn't even her number. We will try to get justice for my daughter ," said her mother.
"She was abducted and investigated under (terrorist elimination act) panal code 50(nya) for financially supporting the people defense forces(PDFs),"said the officers from Kyauk Phyu Myoma Police station.
In Rakhine state, 8 people (3 women from Thandwel township, 2 men from TaungKote township, one man from MyaukU township and this student from Kyauk Phyu) were already abducted with accusation of being PDF associates.