A young man escapes from junta soldiers by jumping from the 5th floor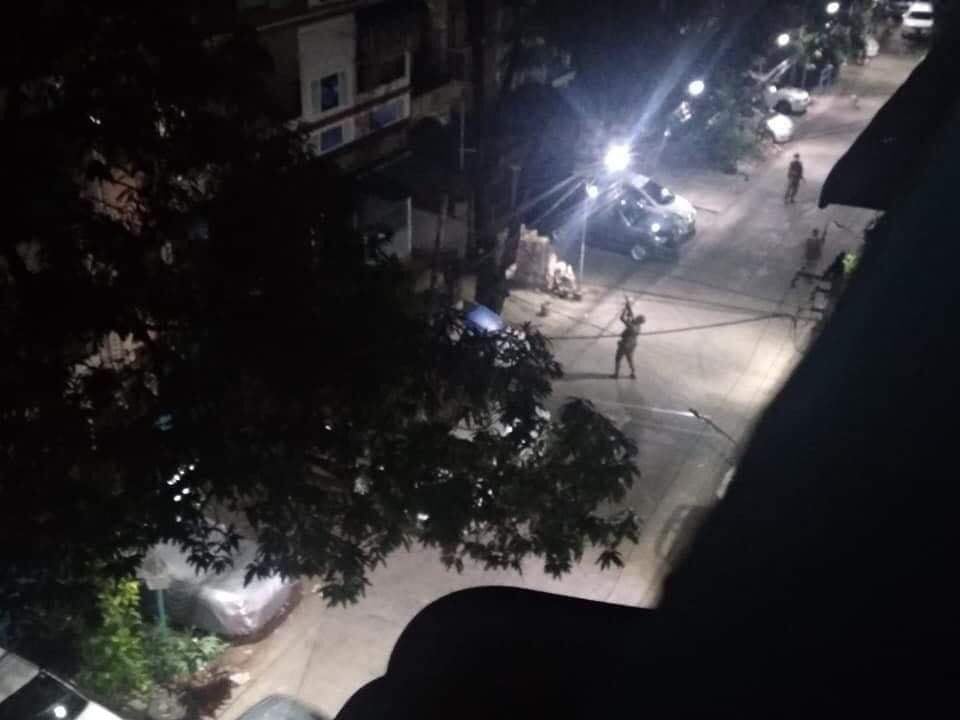 At the corner of Inwa Street and Aung Mingalar Street, junta forces tried to arrest a young man as he tried to take pictures of them. Then, he jumped from the 5th floor to escape the soldiers.
"The soldiers were patrolling the areas where people were banging pots and pans," said a local, "then a young guy saw them and tried to take their pictures. So, they forcibly try to abduct the young guy but he jumped off the balcony of the fifth floor."
He continued, "It's not clear that if he is alive or dead but he was taken in an ambulance, by the junta forces. The soldiers even yelled, "Don't make crocodile tears or we will shoot you all!"
On the same day, junta forces shot in the neighborhood of 18th Ward, South Dagon, for banging pots and pans. They also shot guns at vehicles and broke car windows in Yadanar Street, 3rd Ward, Kamayut.
Three girls and an old lady were also abducted for banging pots and pans on 91st Street, Kandawlay.