About 20 Junta soldiers killed in Mel Htaw Tha Lay and 10 die in Asia Road battle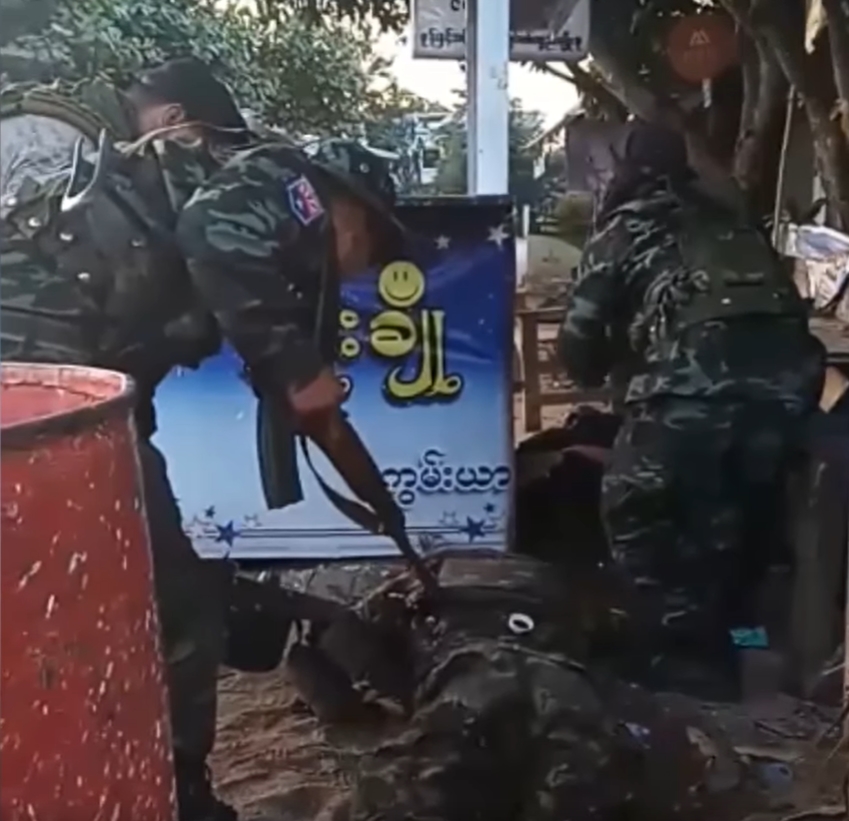 About 20 Junta soldiers were killed in the battle with the KNLA (Karen National Liberation Army) in Mal Htaw Tha Lay, KNU (Karen National Union) Brigade 6, Karen State, according to a KNLA source.
"We have stopped the attack for a while since they want to take the bodies in the evening and night time. There were many bodies right near the betel shop of Mal Htaw Tha Lay. In the evening and night time, the BGF came took the bodies. We have allowed them to." said a KNLA source.
In the KNU Brigade 6, Dupalayar District, there were battles between the alliance of the BGF and junta forces, and the alliance of the KNLA and PDF (People's Defense Force) on December 16th. The battles happened on Asia Road, situated between Myawaddy and Kawkareik, Ba Hi Ka Law, and Pu Lain Village, Kyainseikgyi Township. The battles resulted in 30 members of the junta forces and the BGF being killed.
The vehicles bringing the junta soldiers to be in battle were attacked with landmines by the KNLA Battalion 18 and its allies at 3:30pm on Asia Road, near Taw Naw waterfall. 10 junta soldiers were killed and 1 vehicle was damaged. The coordinated forces of the KNLA and PDF has warned locals not to use Asia Road for a while as more serious battles could happen.
2 Junta soldiers were killed and 2 were injured in the battle that happened about 3:00pm between the junta forces and the KNLA, according to the local news outlet Karen Information Organization (KIO).