About 200 additional Myanmar refugees flee back to Thailand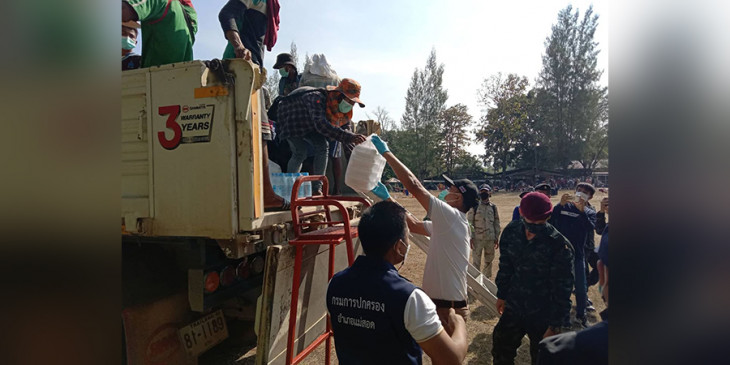 When fighting broke out between the KNLA and junta forces, about six miles south of Myawaddy, in Kayin State, about 200 people fled to Thailand again after being shot at by the junta army, when they entered a village on the morning of December 18th.
Although the returnees were sent back to the banks of the Thaung Yin River by Thai authorities, they were forced to flee again after being shot at by the junta with small arms at the entrance of Mae Htaw Thale Village in southern Myawaddy District. There were no injuries, according to Thai media reports.
Refugees who are fleeing to the Thai side are being placed in Mae Kok King, Photphara Township.
In Myawaddy District, Karen State, fighting broke out between junta forces and the KNLA Karen armed forces on December 15th, in and around Lay Kay Kaw, Myothit, and surrounding villages. About 4,000 refugees from Villages such as Mae Htaw Tha Lay, Htwe Mae Wakhi, Lay Kay Kaw, and Pahikalaw, are taking refuge on the Thai side.
As a result of the battle, local Thai people have been providing food and shelter, and donating money, medicine and clothes to Karen refugees in Mae Sot. Thai locals have also been cooking for them.
Battles continue in Lay Kay Kaw and Kawkareik areas, Myawaddy District. Battles are likely to intensify as armoured vehicles and aircraft are stepping up the junta's offensive.