About 5,000 people are fleeing as 500 SAC troops stormed Moe Byal area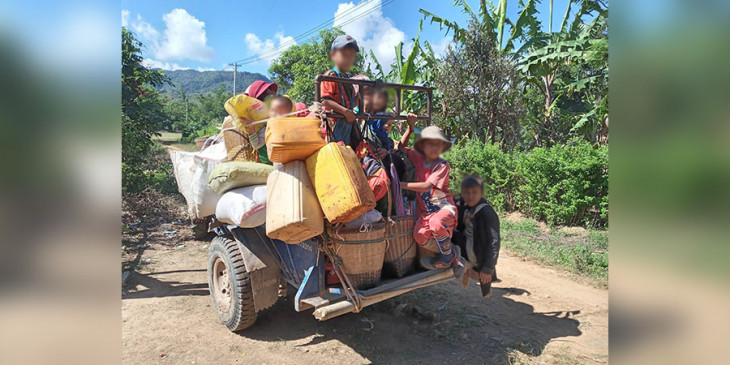 More than 5,000 people in Moe Byal and Demawso are fleeing as the military council (SAC) deploys about 500 troops to take control of the Moebye area located on the border of Shan and Kayah states.
"SAC Troops are marched into Moebye, Lwe Yin Mingalar, Pekinn, Dimoso and Loikaw areas. Our villages are in the middle of those areas. Therefore, more than 5,000 people from five villages have fled and displaced," said a civilian refugee.