After most revolutionary forces condemned Myanmar Plaza following the protest incident there, the area has been secured by junta armed forces.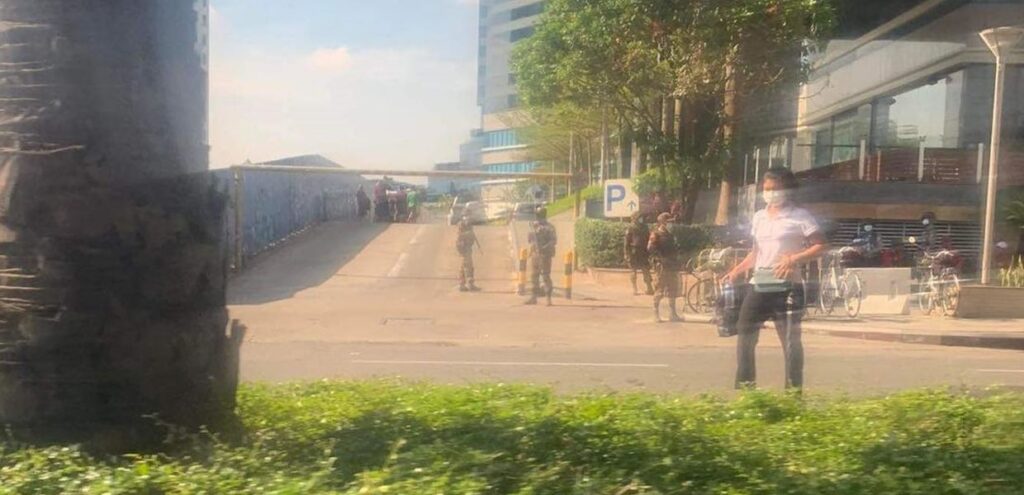 Revolutionary forces across the country have issued a statement condemning the actions of security guards at the Myanmar Plaza shopping centre, in which young protesters were beaten and detained. According to Yangon residents, junta armed forces have been deployed fully, and security has been tightened throughout their area.
"They'll be afraid of bombing attacks because there are revolutionary forces declaring revenge. Their area, inside and outside, also in the car park, and the Melia Hotel area is full of junta armed forces. Also, there are no more taxis parked near the plaza," said a youth from Yangon.
The General Strike Coordination Body (GSCB) has condemned the violent arrest of anti-junta youths at the Myanmar Plaza Shopping Center in Yankin Township, Yangon on November 25th and urged civilians not to shop at Myanmar Plaza.
That protest, a soft-strike campaign, was held by activists from the LGBTQ+ network. Women Alliance Burma (WAB) and Octopus (a Youth Organization) also condemned Myanmar Plaza and their security guard's behavior towards the protestors.