Airstrikes were carried out by SAC while KIA raiding the junta military bases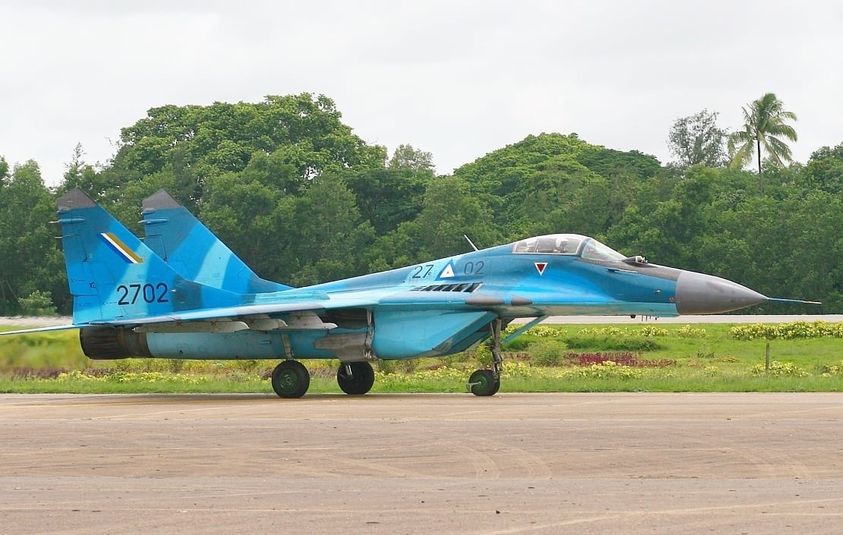 A KIA source told that the KIA raided two military bases in Hpakant Township at 4 am today and SAC carried out two airstrikes.

The Kachin Independence Army (KIA) stormed three military council camps in kachin State Hpakant Township Awng Len, Ga Hkyeng Seng Ja which are near Nam Jang village in yesterday evening and seized them this morning, according to a Kachin source.

"This morning, artillery was fired from Daing Kone in Hpakant town. Six artillery shells were fired from Hpakant strategic hill. Two fighter jets were carried out airstrikes," said a local.

At present, the KIA has completely occupied two camps and is still fighting to seize the other one. According to a KIA source, KIA troops are also launching offensive operations in Hmaw Cesar.

"The KIA is occupying two bases in Hpakant. The army used two fighter jets to carried out airstrikes at 9 am and is still fighting on one hill," said a KIA source.

Along with the KIA, the People's Defense Forces PDF is also fighting.

Photo: A terrorist army fighter jet.