Almost all shops in Nat Mauk Myoma Market were destroyed by fire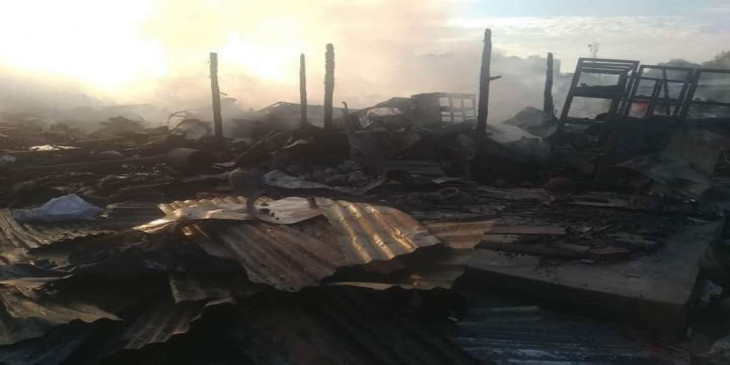 A fire broke out in Myoma Market in Natmauk Township, Magway Division around 9:30 pm on November 13, destroying nearly 90 percent of the shops, according to the township fire station.
Of the nearly 270 shops in Myoma Market, more than 240 were set on fire.
Most of the shops in Nat Mauk Myoma Market were set on fire, leaving only the outer floors, and the contents of the shops that were left unburned could be damaged beyond repair, locals said.
The fire started at 9:43 pm on November 13 at Myoma Market. Two fire engines from Myothit Township Fire Station; Two fire engines from Taungdwingyi Township Fire Station left to put out the fire.
The fire was contained at 11:15 last night and was extinguished at 11:45 last night, according to the Myanmar Fire Brigade.
According to locals, the fire started in the north-central part of Myoma Market, but the cause of the fire and the amount of damage are not yet known.