An alliance of seven resistance forces (PDFs) attacked a military convoy with landmines four times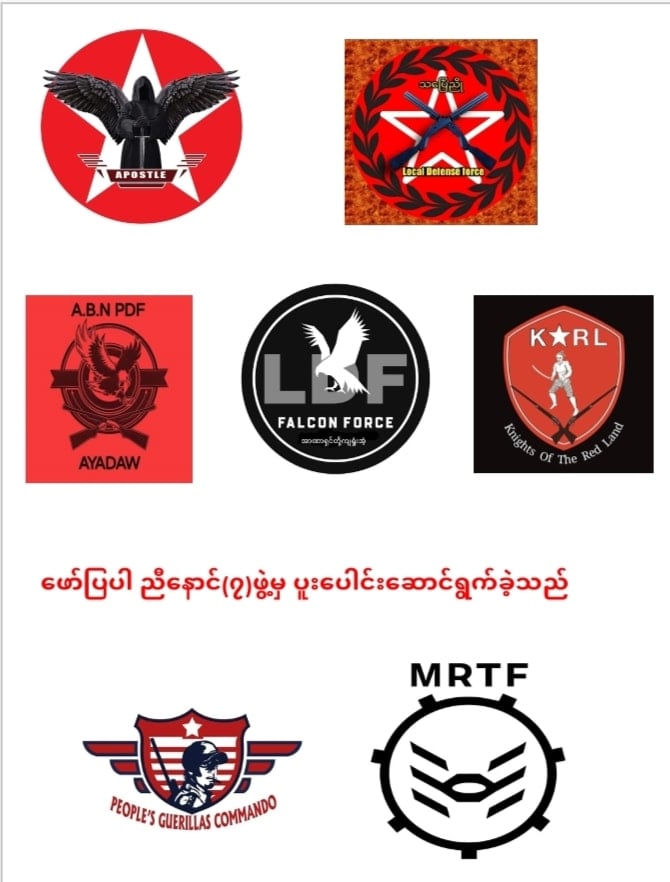 On the 23rd of November, an alliance of seven PDFs ambushed the SAC's convoy on the highway from Monwya to A Yar Taw Township.
"We used landmines and ambushed the SAC troops four times on the same day. About 20 soldiers would have died and many others would have been injured." said a spoke person from Tha Pyay Nyo Resistance Force.
Around 5AM, 2 military trucks were hit by mortar fire near Tone Tin Kan village. Many soldiers were injured and 5 were reportedly killed.
"Around 10:15 AM, the SAC soldiers from the 369 Artillery, riding motorcycles were hit with 2 landmines. Seven SAC soldiers died on the scene and one was reportedly injured due to the blast." said a member from Tha Pyay Nyo Resistance Force.
Around 11:40, a land mine blast hit 3 cars of SAC troops and 3 soldiers were injured. The remaining land mine exploded while the backup troops inspected the area around 12:45PM. Eight soldiers were reportedly killed and many more where injured.
These 4 Attacks were led by Tha Pyay Nyo Resistance Force in alliance with six other PDFs. These PDFs are Knights Of The Red Land (KORL), Ayadaw Falcon Force (AF2), Ta Man Taw Resistance Force, Ayadaw Bone Naing PDF (ABN-PDF), Peoples' Guerillas Commando-Myinmu, and the M.R.T.F.