An interfaith prayer service was held in New York for the fallen heroes and victims of the military dictatorship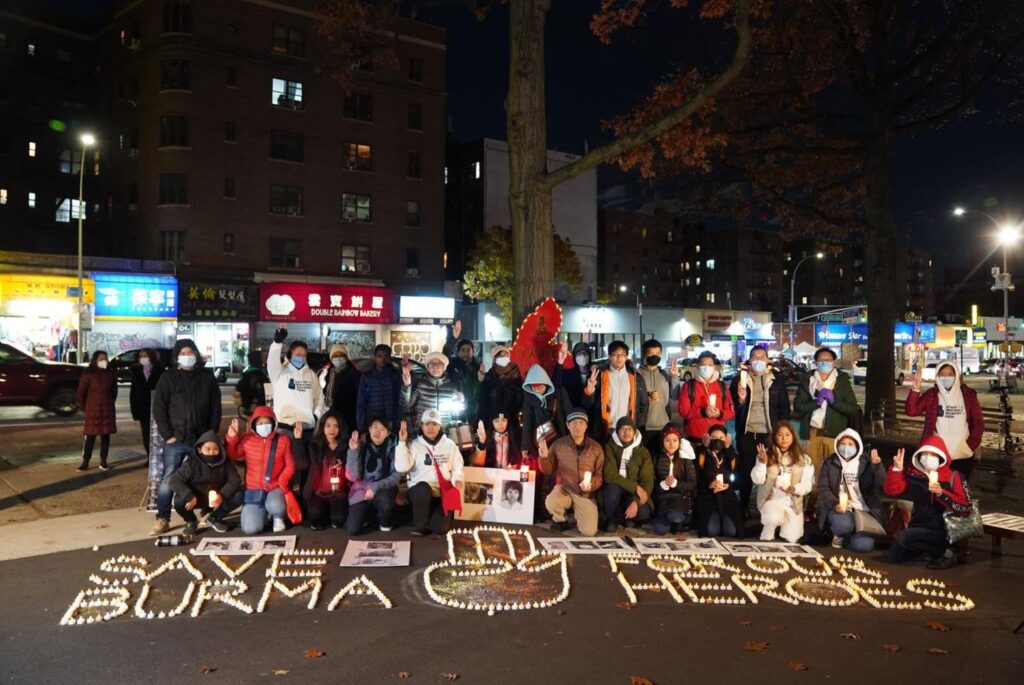 The Burmese pro-democracy movement held an interfaith prayer service in Elmhurst, New York, on the evening of November 19 to commemorate the fallen heroes and innocent civilians who were killed during the military dictatorship.
The religious persons from four religions have offered prayers.

November 19 marks the ninth month of the day that the junta army fired headshot to Ma Mya Thwe Thwe Khine at Naypyitaw during the early days of Spring Revolution.

It is also the 50th birthday of Ma Win Maw Oo, a student who was killed in the 8888 uprising.