A SAC police officer died after being shot at a police outpost in Bhamo, and the wife of the District Administrator was shot and killed in Hkamti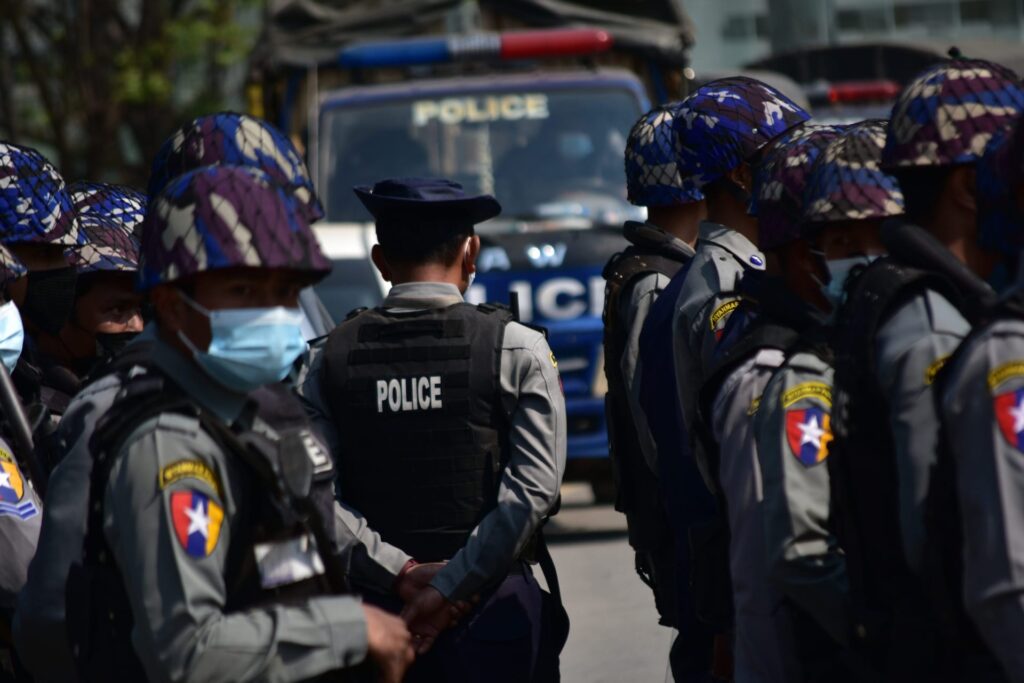 It was reported that a police outpost near Y2K in Bhamo, Kachin State was fired at, and one police officer died on the scene and two others were injured, according to local citizens.
"Gates are closed now, soldiers and police are spreading their forces and checking everywhere. We heard that one of the police officers was dead.", according to one of the local citizens.
Also, on the night of 21st November in Hkamti, Sagaing Division, Daw Nyunt Nyunt Win, wife of U Ko Ko Aung, the District Administrator in-charge, was shot dead by the police.
"She hit a car and drove away without even stopping, so she was shot to death. It was found out later that she's the District Administrator in-charge's wife, only after she was admitted to the hospital. We don't know what happened. Police and soldiers shoot everywhere, every night here.", a local citizen said.