Another fire broke out in Thantlang destroying almost 50 homes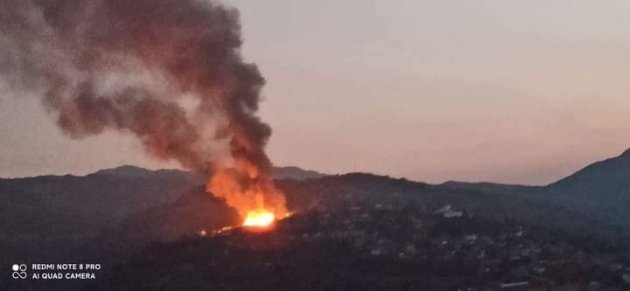 According to the church's Pastor, nearly 50 houses, including the church, were destroyed because of another fire that broke out in Thantlang at around 2pm on November 24th.
Zone Mhon Ward including Thantlang Centenary Church (TCBC), Site Pyoe Yae Ward and forty-nine houses behind the police station were burnt down.
Salai Htet Ni, a spokesman of the Chin National Army (CNA), stated, "the fire was caused by terrorist military forces. It is assumed that the military council is burning these houses to make it difficult for ambush and provide protection for them. There are clashes between the Chin National Army (CNA), Chin Defense Force (CDF) and the terrorist military council in Hthantlang frequently, because local people no longer live there."
According to reports, Thantlang was attacked eight times between September 9th to November 24th and 253 homes, including three churches were destroyed.