Argentinian Court investigates Min Aung Hlaing and military leaders in Rohingya genocide case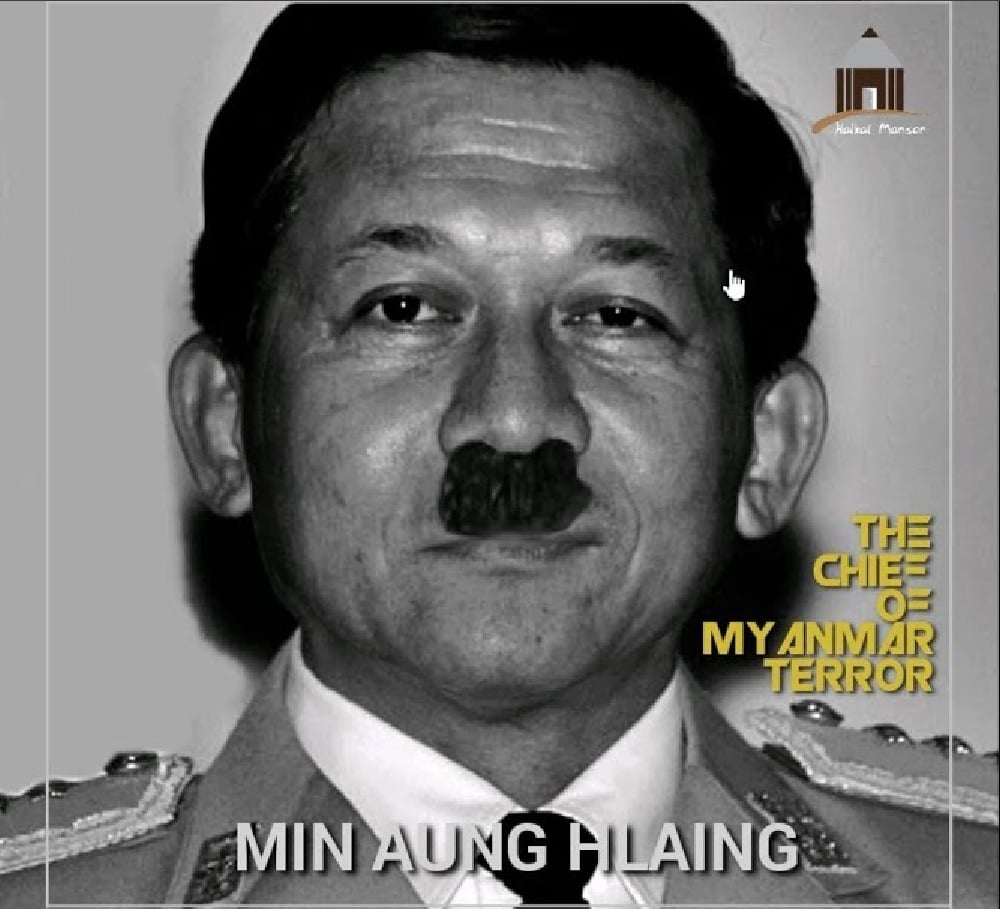 The Burmese Rohingya Organization UK (BROUK) have advised that the Argentinian Court would investigate Min Aung Hlaing and his military associates for crimes relating to the Rohingya genocide case in Rakhine State, on December 17th.
During the historic official prosecution of the Rohingya genocide at an Argentinian Court at 3pm on December 16th (Argentina time), the president of the BROUK, U Thun Khin gave testimony to the court.
Argentina's justice system decided to open the case regarding the Rohingya genocide against the Myanmar Military in a hearing in November, and accepted the case on the premise of "Universal Jurisdiction", which holds that some acts, including Crimes Against Humanity, are too horrific and could be prosecuted from anywhere.
The case filed against Min Aung Hlaing and his military leaders, would be legally investigated by the Argentinian Court at 3pm, Argentina time.
"This is a historic moment for all Rohingya everywhere. I hope the decision Argentina Court has made, proves that it is not only the attempt to restore justice, but also the justice itself", said U Tun Khin.
"After a few weeks the case was accepted, the fact that I would be testifying at the court shows that that case is being quickly handled and purposefully moving forward. We have to speak in the honor of Argentina's justice system, honoring its codes of conduct and courage, for helping try the military for the terrifying crimes they have committed", he continued.
U Tun Khin's testimony could cover the full range of crimes committed against Rohingya people.
In 1978, after the Myanmar military's inhuman Nagamin Operation committed against the Rohingya in Rakhine State, a total of 200,000 people, including U Tun Khin's parents were forcibly sent back to Bangladesh.
Reflecting on the policy of long oppression and discrimination of Rohingya in Myanamar, U Tun Khin himself was not able to enroll at a university for the reason that he is Rohingya, and in the 1990s, he was forced to flee from Rakhine State.
His testimony could also cover the 2017 Rohingya genocide committed by the military, which forced more than 800,000 to flee to Bangladesh and the associated sexual assaults, murders, destruction, and other crimes that are currently being committed by the military.
In August, at a separate court hearing on the BROUK's case, six Rohingya women from a refugee's camp in Bangladesh, who were also victims of the violence, gave testimony to the court in Argentina.
"I hope this could hold the responsible individuals to account in court. I will focus on revealing the criminals from the upper levels of the military, who committed these crimes. I will endeavor to give protection to the family of Rohingya, who will courageously testify in court", said U Tun Khin.